Newhouse students win three national Mark of Excellence Awards
The Society for Professional Journalists announced the national winners of their annual Mark of Excellence contest, which recognizes excellence in student journalism. Newhouse students and student projects took three categories with first place wins, and were finalists in nine total categories. Congratulations, all!
National Winners:
Television Feature Reporting
National Winner: "Joe Biden's Time at Syracuse Law School," Ricky Sayer (Citrus TV)
Online Sports Reporting
National Winner: "How sports culture undermines athletes long after they graduate," Madeleine Davison (The 61% Project)
Online/Digital Sports Videography
National Winner: "Chasing the dragon," Cole Strong (The NewsHouse)
National Finalists:
General News Reporting, Large School Division
National Finalist: "Between 2 worlds: how Syracuse's racist housing policies created a racial divide," by Marnie Muñoz (The Daily Orange)
Feature Photography, Large School Division
National Finalist: "Hemp Harvest Festival buzzes with freedom," by Emily Kenny (High Stakes)
Sports Photography, Large School Division
National Finalist: "Men's lacrosse grinds out second-half comeback for massive win in defensive showdown," by Zoe Davis (The NewsHouse)
Radio Sports Reporting
National Finalist: "SU's fight for social justice," by Jenna Fink (WAER)
Television Breaking News Reporting
National Finalist: "Trolley accident," by Greg Bradbury (Citrus TV)
Online In-Depth Reporting
National Finalist: "High stakes: The risks and rewards of legalizing marijuana," by High Stakes Staff (The NewsHouse)
Best Independent Online Student Publication
National Finalist: "The 61% Project," by 61% Project Staff
Broadcast Sports Videography
National Finalist: "Project Dad'," by Julianna D'Urzo, Lindsay Eastwood, Peyton Smith (ACC Network)
Immersion Journalism
National Finalist: "Tour Cornell's research facility where New York's hemp industry takes root," by Sonny Cirasuolo, Amanda Paule (High Stakes)
2021 Newhouse Awards
Each spring, the Newhouse School recognizes those students whose dedication, ingenuity, academic excellence and creativity exhibit extraordinary talent and effort. Congratulations to this year's winners, and thank you for making the Newhouse School proud.
2021 Newhouse Award Winners
All School Awards
Class Marshals
Brittany Loper
Jessica Shechtman
Newhouse Scholars
Kevin Bonilla
Nina Bridges
Blessing Emole
Annelise Hackett
Daniel Hackett
Rachel Hayashi
Jewél Jackson
Patrick Linehan
Derek Rosen
Peyton Smith
Talia Trackim
Dean's Service Award
Natalie Dascoulias
Kathleen Edwards
Annelise Hackett
Benjamin Lin
Camryn Simon
Daijha Thompson
Mary Zoretski Award
Newhouse First Year Achievement Award
Jenna Elique
Kathleen Lane
Graduate School Masters Prize
Alicia Andrews
Christina Boomer
Caleb Britt
Riley Didier
Emily Ehle
Sarah Eissmann
Zanira Ghulamhussein
Alyssa Hertel
Megan Hu
Jessica Merten
Matthew Nerber
Corey Neuss
Gillian Pelkonen
Adriana Rozas
Tsung-yeh Yu
Catherine L. Covert Research Award
David Rubin 1st Amendment Prize
Chelsea Brown
Kieran Taylor
A.J. Walker
Oh, the Places You'll Go Award
Carmella Boykin
Jessica Ruiz
Advertising Awards
Deborah Fink Green Award
Rachel Hayashi
Julia Lunger
Harry D. Meyers Memorial Prize in Advertising
Emma Michelson
John Ramza
Allison Scherger
Most Promising Advertising Student
Nicole Aramboles
Brian Chau
Emma Michelson
Ryan Peiffer
Newhouse Advertising Department Award for Academic Excellence
Ian Meier
Derek Rosen
Ava Travella
Newhouse Advertising Student of the Year
Rachel Hayashi
Taylor Kaplan
Sam Luo
Bandier Awards
Bandier Program Leadership Award
Dylan Hardin
Layne Lindroth
Bandier Program Innovator/Operator Award
Broadcast & Digital Journalism Awards
Beth Mowins '90 Award in Broadcast & Digital Journalism
Jenna Elique
Kathleen Lane
Don Edwards Broadcast Journalism Award
The Radio-TV-News Power Producer Award
Magazine, News and Digital Journalism Awards
Bob Heisler Award for Excellence
Heather L. Fleishman Memorial Scholarship
Elizabeth Hart
Hayden Ginder
Haniyah Philogene
Jenna Wirth
Henry J. Leader Memorial Prize in Editing
Patrick Linehan
Haley Robertson
Vivian Whitney
Henry J. Wolff Prize
Lauretta H. McCaffrey Journalism Prize
Maria Riccardi Scholarship
Brooke Kato
Blessing Emole
Caitlin Johnston
Morgaine McLihargey
The Charnice Milton Award for Excellence
Charlene Masona
Adriana Rivera
The John Mitchell Award for Sports Reporting
The Samuel V. Kennedy III Award
Richard Chang
Casey Darnell
Kate Minutillo
Michael Sessa
The Magazine, News and Digital Journalism Graduate Achievement Award
Adriana Rivera
Isabelle Tavares
Huirong Wang
William Glavin Award for Excellence
Nhari Djan
Joey Pagano
Amanda Paule
Public Relations Awards
Julie Mendez Diversity and Inclusion Award
Public Relations Certificate of Achievement
The Public Relations Department Chair Award for Leadership
The Public Relations Public Service Award
William Doescher Outstanding Public Relations Master's Degree Student
William P. Ehling Award
Television, Radio and Film Awards
A. William Bluem Award
Doria Lacey
Brittany Pratt
Armondo Doreste Award
Edward L. Hersh Award
Annika Carlson
Alexa Powers
George Plavocos Award
Scott Greenblatt
Brianna Langlois
Glenn Steinfast Award for Excellence
Gordon J. Alderman Memorial Prize
Irene M. Sholkin Prize in Script Writing
Stan Alten Excellence in Audio Award
Zach Trifone Love of Life and Music Award
Visual Communication Awards
Bertram J. Davis Scholar Award
Dr. Frank Meola Photography Prize
Kodak Professional Photography Scholarship
Jeff Licata Photography Award
Society for News Design/Marshall Matlock
Kevin Bonilla
Shannon Kirkpatrick
Visual Communication Department Prize in Graphic Design
Visual Communication Department Prize in Immersive Media
Visual Communication Department Prize in Motion Graphics
Visual Communication Department Prize in Video Production
Buffalo Studios CEO Matt Fleckenstein '00: 'Start making things right now'
When Matt Fleckenstein '00 wanted to produce a live-action series outside of Los Angeles, he realized there was potential in his hometown of Buffalo, where he knew there were large buildings and factories that could be converted into sound stages. That's when the idea for Buffalo Studios, a full-spectrum film and animation studio, was born.
Right now, Buffalo Studios is in Phase 1 of development, with six sound stages and office space currently being developed on a vacant 27-acre lot that once housed a steel mill. The studios will be state-of-the-art facilities with support for all aspects of production, including VR, VFX and virtual production. Groundbreaking is slated for late spring, with a tentative completion date of late 2022.
Fleckenstein's professional credits include writing and producing for multiple Kids' and Family shows, including "iCarly," "Clifford the Big Red Dog" and the show he created for Nickelodeon, "Nicky, Ricky, Dicky & Dawn." Recently, we asked him about his journey from Los Angeles back to Western New York.
Have you always wanted to work in television and film?
My whole life, I've only ever wanted to do two things… to write and to own a business. Where I am now, my career is the intersection of those two things. Inevitably, if you're successful enough in your writing and lucky to be able to climb to a certain level of success, you become a producer as well. There are certain writers who don't really enjoy that, but I do. I like working on budgets, helping new writers to develop scripts and finding locations and coming up with creative solutions to make a production come together. So yes, it was always percolating there somewhere.
How has the pandemic impacted some of your projects?
I've been developing more animated projects because animation has always had a bit of a remote working element to it. There was a few-week hiccup [when the pandemic struck last March], but then animated shows shifted to fully remote and just kept on going. So, animation has adjusted well to the current climate. And that's what the buyers have been focused on. At the same time, live-action is still pretty stalled.
I've been waiting months on a green light for a show I have at Apple. I should be maybe 10 episodes into producing it, instead I'm waiting for production to come back in full. [The pandemic has] also brought new challenges to getting Buffalo Studios together, but we've adapted and adjusted and we're still on a great track to break ground in the spring.
What is one valuable lesson you learned at Newhouse that helped you get to where you are?
Professor [Evan] Smith said to us, "You better know how to make a cup of coffee." Of course, when I moved to LA, my first job was making coffee and picking up lunches, and it wasn't a shock because I was prepared for that. I was very glad that I had that grounded perspective in my education.
What advice would you give current students who want to work in the industry?
Start making things right now. Don't wait. If you're a writer, great. Find a director, find someone who wants to do costumes, find theater students who want to be actors. The best thing you can do is practice and make things. That's number one. Number two is, unless you have some great job waiting for you in New York or Los Angeles, either stay in Syracuse and continue to make stuff once you graduate or go back home where you have a support system and a place you can live for free and just work on your craft. To me, that's invaluable. If I could go back, I probably [would have] stayed in Syracuse longer. It was affordable, I had friends and could have continued to make things. spend a couple of years making things. Maybe by the time you graduate or a year or two afterwards, you make that independent project that goes online and it blows up, and you don't have to uproot your whole life.
What is your vision of the future for film production outside of Hollywood?
To me, the most exciting change over the past 10-15 years is the democratization of content creation. Anyone from anywhere in the world can build a YouTube channel and make a living, without dealing with the gatekeepers. I think it's amazing, and there are so many stories and talented people around the world who now have a voice for their work.
Taylor Huang is a sophomore magazine major at the Newhouse School.
Faculty Media Interviews: December 2020
Every month, media outlets around the world consult with the experts at the Newhouse School for context on what's happening in communications and why. Here are some of this month's stories: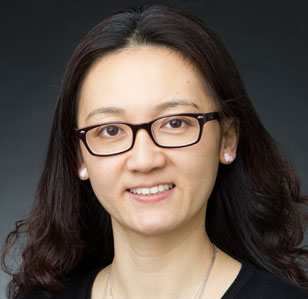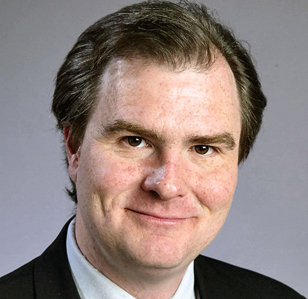 Smith writes column about pushing boundaries with comedy for Script magazine
Evan Smith, professor of television, radio and film, wrote the column, "COMEDY WRITING: Crossing the Line That Now Keeps Moving" for Script Magazine.
Sports Media and Communications Track
The Sports Media and Communications track is a specialized series of courses for graduate students interested in sports media.
The Newhouse School is the proud alma mater of many of the top people in all areas of sports media. To foster the school's strength in sports communications, we developed the Sports Media and Communications Track (SMC), a specialized track for graduate students in broadcast and digital journalism; magazine, news and digital journalism; and television, radio and film.
Requirements:
As a graduate student in SMC, you complete the required coursework for your degree plus additional required and elective classes in sports communications. These include:
Sports Media and Communications Proseminar—topics include cross-media coverage of sports, practical experience in interviewing, writing and reporting for sports and guest lectures by professionals in the field.
Six required credit hours of electives from a selection of sports communications courses, which include Sports Writing, Radio Sports Broadcasting, Television Sports Anchoring and Reporting, Sports Production, Television Play-by-play, Sports Documentary and more.
A capstone internship in the sports communications field.
Your SMC classroom experiences will be enhanced by numerous speakers and guest lectures from leaders in sports communications, on-campus opportunities with Syracuse Athletics, ACC Network, CitrusTV, the Daily Orange and several radio stations as well alumni connections and career opportunities.
If you want to be part of the Sports Media and Communications Track, indicate your interest on your application for admission to the master's program.
Television, radio and film professors 'pay it forward' by sharing Hollywood experience with students
Television, radio and film (TRF) faculty members Keith Giglio and Ben Frahm are also working screenwriters, often bouncing stories off each other in the Newhouse faculty and staff lounge. Giglio has written films like "Return to Halloweentown" and was a producer on "A Cinderella Story." Frahm was a story consultant on DreamWorks Animation's "How to Train Your Dragon" and his original script, "Dr. Sensitive," sold to Universal Studios.
Success in the past doesn't mean resting on your laurels, however. "Dear Christmas," Giglio's holiday romantic comedy written with his wife, Juliet, will air on Lifetime Nov. 27, while Frahm's newest screenplay was recently optioned by Imagine Entertainment producer Bobby Cohen.
With so much in common, it makes sense that Giglio and Frahm would form a strong friendship while teaching together at Newhouse.
"I missed having a writing buddy to talk to," says Giglio about Frahm, who joined the TRF faculty in 2014. For the past few years, the two have had weekly coffee meetings to catch up on campus happenings and talk writing.
"We figured out [that] we went up for the same writing job against each other. Something called 'Fast and the Furriest'," says Frahm, laughing. "Neither of us got it."
As working writers, both professors have to make time outside of their teaching schedules to write screenplays. This past year, while Frahm was teaching from home due to the pandemic, he put his extra free time into a new script.
"I wrote this script in two weeks," says Frahm. "The project is still in the early stages of development. It's exciting to have Imagine on board, as they will offer clout and relationship to the packaging and producing process."
As for Giglio, he's been co-writing Christmas movies with Juliet for the past three years, and they have recently signed a two-book deal with a publisher to write romantic comedies.
"I got a call about writing a Christmas movie," says Giglio. "My wife and I always worked on romantic comedies together. So, we drove down to New York, pitched it [to the producer] [and] by Monday we pitched to the network. In a few weeks, we had a deal and greenlight to make the movie. It was called 'A Very Nutty Christmas.'"
Giglio and Frahm bring their successes to the classroom in hopes of teaching students how Hollywood and screenwriting really work.
"I feel like our experiences in the industry can [inform] our work in the classroom," says Frahm. "It's fun to blur those lines and get students excited about what's out there."
But with success comes hard work, and Frahm does his best to make that clear to his students.
"At the age of 25, I sold a script for quarter of a million dollars to Universal, and I was like, 'This is easy,'" he says. "But I try to tell them about the struggle. You know 'The King's Speech?' That took 30 years to happen. So we spend energy [talking] about the story behind the story. I think [that] can be beneficial, to not sugarcoat it."
Giglio agrees. "It's about doing the work," he says. "There's a [misconception about] Hollywood that people are just soaking under the sun having fun. Maybe. But they're also working really hard. I think Ben and I try to teach the grind of how to sit down and break a story [and] we try to emulate that in the classroom."
With their new projects in the works, Giglio and Frahm both feel that sharing their experiences in class is a form of paying it forward.
"You get on an elevator. It gets you to the top. You've got to send it back down for the next person," says Giglio.
Hamilton interviewed for Morning Consult story on Black narratives in Hollywood
J. Christopher Hamilton, assistant professor in television, radio and film, was interviewed for the Morning Consult article, "Black Audiences Want Hollywood to Expand Beyond Slavery, Civil Rights Film Narratives."
"[Hollywood has] to reflect the values and the color spectrum of the consumers that support these organizations," said Hamilton.
Hamilton interviewed by Observer for article on film industry deregulation
J. Christopher Hamilton, assistant professor in television, radio and film, was interviewed for the Observer article, "The Implications of the Biggest Legal Decision to Hit Hollywood in Decades."
"The upside of this change is potentially finding a way to design a new system that captures the Gen Zs and millennials, who grew up continually connected to devices, that aren't being represent in the traditional theater-going experiences," said Hamilton.
Hamilton publishes paper on history of racism in America
J. Christopher Hamilton, assistant professor in television, radio and film, co-wrote the paper, "When They See Us: An Unshaken History of Racism in America" for the Journal of Family Theory and Review. Hamilton's co-author is Donovan R. Roy of the University of Southern California.