Newhouse Insider: The Reality of Burnout and Tips to Avoid it
As we enter the third month of 2021, it is full steam ahead for most. My roommates and I balance classes, part-time jobs and one (or in one case, two) internships. For many of us in grad school, "the grind" is not unfamiliar; after all, we didn't get into Newhouse by slacking off. However, pushing yourself to your breaking point is not healthy. Burnout is very real. I remember how I felt at the end of my undergraduate degree and would like to avoid that if at all possible.
Due to the changes in semester dates, many of us will start our Maymester only a few days after this semester. This is not enough time for the mental reset that many of us need after a semester of going 110%. On top of that, there will be no spring break, which means many of us will go from January to June at a breakneck pace. With this in mind, it's more important than ever to practice self-care during the semester— not just after. 
Go Outside
This may seem like a no-brainer, but it's easy to stay inside and push yourself to do " one more hour" of work, especially with COVID and so many school restrictions. But, the physical break from sitting in the same place is essential. Get outside, go for a walk, go skiing. Although it's cold, Central New York can be charming in the winter.
Step Away From The Screen
I spend 8-10 hours a day staring at my screens for school and work. To counteract this, I've challenged myself to read 100 books in the year. That may not be a feasible number for everyone, but reading for even half an hour will give your eyes and brain a break. On that note, if anyone has good book recommendations, definitely send them my way!
Make Your Own Wellness Days
The idea of wellness days was well-meaning by the chancellor, but the reality of taking a random Tuesday and Wednesday off just isn't feasible for many of us. We have jobs and internships that won't be giving us the day off, so we'll keep working through it. The idea is a good one, though. If you have the flexibility, try to set aside a weekend that is just for your wellness. Go to the zoo, stay in bed all day, learn a new sport. Whatever you do, set your email to out of the office and take the whole day off. You deserve it.
Commit To Your Breaks
One of the most important things you can do is commit to taking your break when you schedule one. The sanctity of my Wegmans and Target trips is never disturbed. If I go with my roommates, we keep the convos on our personal lives or movies we want to watch, and if I go by myself, I make sure it's music or a podcast in my ears and not anything school-related.
The next six months of our lives aren't going to be easy, but we have the power to keep ourselves healthy and avoid burning out.
Follow Mackenzie on Instagram @mackenziegracesnell.
Newhouse Insider: The Buzz about the BuzzFeed Class
A few weeks ago, an incoming Newhouse student messaged me asking about electives that are available for the fall and spring semesters. When she asked me this, I knew I had the perfect chance to sell the BuzzFeed class, otherwise known as COM 630. I had first heard about this class over the summer, when myself and other members of the MND cohort were sent a list of electives that we could choose from. After reading the description of the class, I knew it was something that I wanted to try. I had always enjoyed taking BuzzFeed quizzes to find out everything from what pizza topping I am, to what I should try next at Dunkin'.
However, I would be lying to you if I said it was easy from the beginning. On the first day of class, I was late logging on, which was something I was so embarrassed about. Not to mention, I had decided to sit outside during that class, as I had an in-person class right before, and did not have time to make it back to my apartment within 10 minutes. Also on that first day, I ended up rushing back into Newhouse 3, because it started pouring towards the end of class. As a new student, that was definitely not how I wanted to start the fall semester of grad school.
As time went on, I found myself really enjoying that class. As a member of the BuzzFeed cohort, we received training from employees from BuzzFeed, as well as others who worked in social media, such as Curly Velasquez who actually interviewed Vice President Harris not too long before speaking with us. We also heard from Samir, who runs "Kale Salad," which is a popular meme page on Instagram. However, one of the biggest parts of the class was making quizzes for BuzzFeed. We received training from Anna Kopsky, who is a community strategist for BuzzFeed, for our quizzes. Since meeting with her, one of the biggest goals among the class was to get promoted.
My first quiz was "We Know What You Should Eat For Dinner Based On The Vacation You Plan." Shortly after our first quiz was due, other students in the class were talking about how they already got promoted. I was happy for these students, but secretly wished that I would be promoted as well. A few days later, I found myself on the home page of BuzzFeed and found my quiz there. I was so ecstatic and everything went uphill from there. I ended up making four quizzes (three graded, one just because), and they were all promoted. We also had the opportunity to make memes, and conduct a couple of analysis on BuzzFeed itself.
Even though this was an online class, it ultimately felt that it was an in-person class. The vibe was so positive, everyone got a chance to talk and it was almost like we were actually all in a classroom together.
To promote this idea, Professor Grygiel organized a COVID-safe in-person event at Thornden Park one afternoon. Since it was an online class, they wanted us to meet in person. I had made a last minute decision to go, and it was honestly one of the best afternoons I had in awhile. We made friendship bracelets that day, colored and just chatted.
As a graduate student, days like this really meant a lot, and I'm very happy to be in another class with Professor Grygiel this semester. The BuzzFeed class is open to both undergraduates and graduate students of Newhouse and is offered in the fall. I highly recommend it if you want to brush up on your social media skills, learn more about BuzzFeed entirely, meet new people, or just break out of your comfort zone.
Check out Kaitlyn's personal blog.
Newhouse Insider: Why I'm Taking A Broadcast Class Even Though I'm Not In BDJ
My alarm is blaring. It's 5:30 AM. Why? Why? Why?
Every Wednesday, I crack open my eyes before the sun is up. I have a 7:00 AM broadcast and digital journalism (BDJ) course. I'm not even a broadcast student. I'm in the Magazine, News and Digital Journalism (MND) program, but I decided to take this course as an elective. You may be wondering: why subject yourself to a 7:00 AM-11:00 AM course that you're not required to take? I ask myself this every Wednesday. And while sometimes I struggle to find the motivation to jump out of bed, I try to remind myself of all this class is doing for my career and future. So to all my fellow print journalists, here's why I recommend you take a broadcast journalism class:
1. Make yourself more marketable
The journalism industry is cutthroat, so anything you can do to beef up your resumé will help you find a job in the long run. Being "just a print journalist" is common, but if you develop multimedia, broadcasting, and live reporting skills you'll be a unicorn. You're a more valuable asset to many media companies who have had to expand beyond print into digital operations. Yes, you can write news articles. But you can also produce video, host livestreams, and write scripts with some broadcast television experience. If a company can get an employee that can cover many bases, they will.
2. Expand your writing skills
Writing for broadcast television is different than writing for a newspaper or magazine. You have shorter time on the air to convey all the necessary information and it needs to be cohesive with whatever visuals you are using. There's also a need for more conversational writing between the anchors and the reporters. The writing needs to be concise and allow breathing space for the anchors reading the script; there's a specific rhythm that's required in script writing. If you're a newspaper journalist, you likely have never had to write in this style. Taking a broadcast course will teach you to transform your writing from one medium to another.
3. Try your hand at video
Taking a broadcast television course will allow you to develop your editing skills in a new way. Newscasts are edited differently and have a particular format you need to follow. If you've produced multimedia journalism pieces already, why not add newscast packages to your portfolio?
4. Network to get work
You'll meet new people, new professors, and learn about a different industry in a different Newhouse department. That all sounds terrifying, but it's also challenging and
has its benefits. This could be helpful in the long run when you're job hunting. Always work to expand your network. The folks you work with in your broadcast journalism course might end up being valuable connections.
5. Think on your feet
When you are writing an article, even if you're on a tight deadline, you can always go back and edit. You can reorganize an article's structure and while you're researching and reporting, you're already planning in your mind how you'll craft the final product. While some parts of a newscast allow that, there's also a little something called live reporting. You're thrown into the action, no script, on the scene, and have to improvise what you'll say based on your reporting. It's nerve-wracking. But it teaches you to think on your feet and that's a skill worth having inside and outside your career.
Follow Adriana on Twitter @AdrianaRozas.
Newhouse Insider: Maintaining Mental Health in Grad School
The past year has not been easy for anyone. Perhaps we are starting to adjust to a "new normal," but it's still a time that can feel very isolating, painful and overwhelming. Although Syracuse University has done a great job of allowing students to learn at their pandemic comfort level with hybrid and online classes, graduate school is still a stressful endeavor under any circumstance, let alone during a pandemic. Because of this, it is important that students make their mental health a top priority. Below are a few ways to make sure you are keeping your mental health in check:
Make Time for "Me" Time
Often, other conversations with my fellow classmates include this statement: "It's like I'm always thinking about school and nothing else!". We are all guilty of this, myself included. We chose to come to Newhouse because we are passionate about our communications studies, and this type of investment is hard to turn off. However, if we are constantly thinking about and working on our studies, we risk a burn out. Make sure to take some time for yourself and your other hobbies. In the end, time away from your studies will help you focus more in the long run.
Turn off the Screens
Chances are at least part of your class schedule has a Zoom component. Beyond class on Zoom, most of our homework is done through a screen. Even a lot our free time is spent scrolling social media or texting on our phones. All of this screen time can lead to headaches and exhaustion. When you can, make sure you walk away from the screens and become part of the real world. Try buying some of your textbooks as a paper copy, so you get a chance to peel your eyes away every now and again.
Take Care of your Body
In times of stress, it's easy to neglect what our body needs from us. Make sure you are eating three meals a day and getting a good night's sleep. Try to find an exercise that works for you. I have had a lot of luck with yoga — not only is it good for my body, but it also mellows my mind and calms my thoughts. There are plenty of other exercises that may work for you, such as walk or running, dancing or maybe even rock climbing.
Keep in Touch with Loved Ones
Taking the time and energy to talk with friends and family during lockdown times can be difficult, but it is necessary. Checking in with loved ones is a great way to better your mood and scratch that social itch so many of us have at this point. Hearing about someone else's life and being able to talk about your own can be a huge stress relief.
Utilize Campus Resources
This past year has been emotionally difficult. Thankfully, Syracuse University's Barnes Center at the Arch offers counseling to any student who needs it. The Barnes Center also offers resources such as meditation, a mind spa, Sanvello (an app that helps with stress management), and resources to learn how to cope during the pandemic.
Graduate school during a pandemic is not an easy feat. Keep in mind that mental health always comes before school and remember to be kind to yourself, and practice self-love.
Newhouse Insider: An Inside Look at the Newhouse Graduate Newspaper Minority Fellowship
Most folks in the news industry can agree that diversity is badly needed. Regardless of when you turn on the TV, your news anchors will likely be white. When you click open your newspaper website, the names and faces of journalists typically look the same. This was one of the reasons I decided to switch from science to journalism when I graduated college. If you're like me and come from an underrepresented community and have no background in journalism, the grad school application process will seem daunting. But there's a place for you, and it's within the Newhouse Graduate Newspaper Minority Fellowship.
When I got the call from Newhouse telling me I had won one of two spots in this fellowship, I thought: this must be a joke. The fellowship covers your full tuition, offers a monthly stipend along with other incentives, and lands you a spot for a year-long internship at The Post-Standard and Syracuse.com. It seemed like I had gotten too lucky, but I wasn't going to complain. So, let's break down what it means to be a fellow in the Magazine, News, and Digital Journalism program.
The interview process
Once I was nominated for the fellowship, I had to do six interviews in a day. Pretty daunting but if you have a reason to go to journalism grad school, it's a piece of cake. My background informed my decision to switch career paths and study journalism. I was born and raised in Puerto Rico, a place that the U.S. mainstream media only remembers when there's catastrophic news. I knew I wanted to use my voice to highlight Puerto Rican news in the U.S.—to force the media to stop forgetting us. What's your reason to study journalism? What drives you as a person from an underrepresented community? That's what the interviewers want to know. If you have a purpose, a reason for wanting that fellowship that goes beyond money, the answers to any question you're asked is simple.
The classes
The first two semesters are pretty standard: you follow the curriculum with the rest of your MND cohort. The Spring is slightly different because you begin your internship and take less classes than the rest of the MND cohort. While the regular MND program wraps up in May (only one year long), fellows stay an extra six months (the fellowship runs 18 months). This means you can space out your classes through the Spring and following Fall semester while you're interning, to give you more time to work at the newspaper.
The internship
You start working at The Post-Standard and Syracuse.com in the spring. Editors will treat you like a full-fledged employee, which means you're bringing your voice and background into their newsroom. I'm currently looking at stories to pitch about the Puerto Rican community in Syracuse, Latinxs in politics in Central New York, and any other story that I think hasn't received adequate coverage. When considering graduate school, you want to find a program that will give you real-world experience and connections. That's what will get you a job in the future. The fellowship positions you as a top contender for newsroom jobs post-graduation. In the fellowship, you'll have a full year of experience at The Post-Standard and will be able to use all that time to build relationships with your editors and fellow journalists. And while working and studying can sound daunting, the editors really take into consideration your school schedule.
The numbers
Financial aid and scholarships were the main thing I was worried about when applying to graduate school. My decision came down to what I could afford. This fellowship was one of the few comprehensive packages I found to fund my graduate degree.
If you're a student from an underrepresented community who didn't study journalism in your undergraduate career, I encourage you to apply. You could land the fellowship, which will open a world of possibilities. Even if it seems out of reach, send that Newhouse application in because it's an opportunity worth shooting for.
Follow Adriana on Twitter: @AdrianaRozas. And learn more about the program from past fellows:
Newhouse Insider: How to Handle Winter Like an Upstate New Yorker
I would like to reach out to my Orange peers who may not be from upstate New York. Especially the Florida natives or anyone else getting their first experience with snow. It was cute in October getting flurries, right? Like nothing you have ever seen before? A winter wonderland? The fall semester ended in late November, but what you saw before then was merely dust compared to what is coming and what has already fallen – as you may know being two weeks back on campus.
Being born and raised in this tropical climate of the 315, I am no stranger to the cold. "I was born in it…molded by it," as Bane said in The Dark Knight Rises. That being said, the white powdery stuff that has been falling from the sky brings a different set of rules. In case no one else has prepared you for what is coming, I am here to help prepare you for an upstate New York winter.
Jack Frost is not going anywhere.
My first piece of advice would be to buckle up, because the cold is not going anywhere for a long time. Those gray skies seen over campus are going to be here to stay until April. Just mentally prepare that even though Christmas is over, and the holiday spirit has faded, the cold is going to remain in full force. The sooner you get used to Jack Frost nipping at your nose like he has been for the past three months, the easier it will be to get through this. It's not so bad wearing that mask when you're outside now, right? Also, as the winter progresses, that beautiful white snow that is Instagram-worthy is going to turn into wet, gray, disgusting slush that makes the roads and sidewalks slippery. Be careful walking and especially driving around.
Bundle Up
Investing in some solid winter gear will pay dividends. I personally like my Timberland boots because they are waterproof and prevent my socks from getting wet as I trudge through the snow around campus. There is nothing worse in this world than wet socks in the winter. Maybe research papers, but at least my socks are dry when I'm writing. I would suggest investing in a nice winter coat as well. I do not recommend breaking the bank for a Canada Goose jacket because there are plenty of stores in Syracuse that sell high quality coats. Even Walmart has a great selection of winter gear.
Your Snow Mobile
If you have a car, you are going to want to protect it. Having an ice scraper is really nice in the mornings when your car's windshield is completely covered with ice and the windshield wipers just won't do the trick. You may even want to give yourself 5-10 minutes in the morning to start your car and let the heat run. This will help melt the ice on your car while also making the drive much more pleasant. Driving in the snow is a different animal. Please drive slowly, because there is nothing worse than losing control of the car. Even being down in Washington, D.C., it is amazing to see how people struggle with driving in a fraction of the snow that I have seen Syracuse get.
The winter can be a lot of fun. I personally never liked the cold once the holidays were over, partly because the second half of winter is the worst stretch. I hope these tips were helpful if you are new to a Syracuse winter. Enjoy the rest of the winter my friends.
Newhouse Insider: Back to Zoom
After two months of having no school, no assignments and having the Netflix opening "ba-dum" ingrained in my head to the point where it was waking me up in the middle of the night, it is very exciting to have the spring semester up and running.
I felt very accomplished over break. I finished the entirety of Breaking Bad, gained about 10 pounds from a diet consisting of Christmas cookies for breakfast and lasagna for lunch and dinner, and developed a healthy sleep schedule of going to bed after midnight and waking up after 10 A.M.
In reality, the past two months have been an excellent opportunity to take advantage of making connections on LinkedIn and growing my own personal network. I have spent time doing some freelance work for some local publications in my home state of New York. This was very rewarding, as it gave me a chance to put into practice what I have been taught at Newhouse over the summer and fall. To see those skills and techniques be picked up by editors made me very encouraged for the upcoming semester.
While I would say that I am excited to get back to campus, I will not be returning to campus this semester and will be taking all my classes remotely. I knew it was possible to get my education remotely, as the past two semesters have taught me, but I was a little worried about missing out on all the opportunities that Syracuse has to offer.
Luckily, I have been able to reprise my roles for the upcoming semester and feel very fortunate to do so. That being said, I will be continuing my blog on all things virtual and how proceeding remotely can bring a different perspective as well as a different set of opportunities.
If anything, watching the NHL, NBA, MLB and NFL complete their seasons in a pandemic should prove to society that we can always get done whatever we need to get done however we need to do it. It can be done in a virtual setting — reporters talk to athletes via Zoom or virtual conferences; we've seen fans attend games virtually, and I believe that could be a trend that continues even after the pandemic is over.
It makes sense to me that journalists would continue a virtual trend of recording interviews out of the pure convenience of the matter. Having a Zoom call can allow a journalist to record an interview with anyone in the world. This also would make the interview subject more apt to do the interview because they can do so out of the comfort of their own home.
I also find it entertaining to watch clips of Zoom interviews that are posted because it is something that we all can connect with. I believe that it also gives the interview a much more casual feel and therefore more personality can come from it.
I am excited to start this semester and hopefully see our country come out of this pandemic. It will be very interesting to see how the communications industry changes after the COVID-19 case numbers begin to drop. I can not help but wonder — what will change and what will stay the same?
Newhouse Insider: Prepping for Spring Semester
Spring semester snuck up on me. The day before I left to return to Syracuse, I realized just how busy I was about to be. On top of classes, I had an internship, a part-time job, a desire to get some skiing in, and should probably be looking at post-grad jobs. It was an overwhelming realization.
As an international student, I had to undergo a mandatory quarantine upon my return to New York. With four days stuck inside my apartment, I figured what better way to spend it than prepping my room, workstation, and life for the spring semester, especially my virtual internship? Most of my classes were in person last semester, so although my desk was set up as a decent evening workspace, it wasn't the best place to spend eight-hour workdays…yet.
The first thing I did upon returning — and I really do mean the first thing, I left my bags unpacked in the hallway so as not to create an additional mess — was take almost everything out of my room, leaving only the furniture that wouldn't fit through the door. Next was deep cleaning and making minor repairs. Then, once my blank canvas was ready, I drafted my room and possible configurations on grid paper. I kept coming back to the idea of using my bookshelves to create some sort of cubicle or physical division between my bed and my desk, both for my mental health and so my bed was no longer the background of my Zoom calls. Settling on a plan, I moved everything back into place and finally unpacked my things.
Next was digital preparedness; I set up my new work email, did all my necessary training, and began to mess around with some of the software I was going to need. The Adobe Suite was already familiar to me, but Microsoft Teams was new, and I wanted to make sure I understood its full capabilities. The app Notion kept popping up on my TikTok feed over the break, and it seemed like a decent way to get organized for this as well. Most of day two in quarantine was spent trying to figure out the perfect organization and aesthetic to keep my internship straight and my semester.
A unique element of working or going to class in 2021 is the idea of a video call background. As an avid DIY'er, I felt that I could make something more personal and less expensive than buying a tapestry or other artwork. I cut two pieces of fabric, one to serve as a Zoom background and the other to hide the unpainted side of my desk. The black fabric was professional and straightforward but not very me. And so, my next day in quarantine was spent on the floor of my living room with fabric paints. It might have taken me a whole season of a show on Netflix, but the result was a smattering of constellations that felt just personalized enough without being gaudy.
Although I couldn't leave the house to get groceries during quarantine, I figured it would still be an excellent time to meal prep and plan out recipes. Pulling on my favorites from last semester and some new finds on Pinterest, I created a two-month meal plan and corresponding shopping lists. I am particularly looking forward to everything but the bagel stuffed chicken and seafood chowder next week!
Finally, I figured it would be essential to have working stationery at my desk. This desire led to the super exciting activity of testing pens, pencils, and markers and checking notebooks for which are empty or full. Just when I thought I was running out of things to do, it was time for my end-of-quarantine COVID-19 test!
This semester will be unpredictable, as is the nature of life in a pandemic, but I know I always feel mildly better when the pieces that can be under my control are organized and ready to go.
Newhouse Master's Student Profile 2020-2021
The following infographic is based on our 2020-2021 student profile. Learn about our program distribution, demographics, and percentage of students offered merit-based aid. For more information about our graduate programs, please visit the Newhouse website or contact us by email at nhmasters@syr.edu.
Newhouse Insider: Essential Apps for Grad Students
As a Newhouse grad student, my phone and laptop are always within reach and I rely on them for almost everything from entertainment to completing coursework. Along the way, I've discovered a few apps that come in handy and really help make life easier, especially when I'm busy during the semester. Here are a few of my favorites that are getting me through. The best part: they're all free to use, though most also have paid options with more advanced features.
Organization: Todoist
I found Todoist soon after I moved to Syracuse last fall, and it quickly became my favorite organizational app. It puts everything all in one place: meeting reminders, due dates and notes that can be organized by topic (work and school, for example), among other features. The interface can seem overwhelming at first, but it is intuitive and feels effortless to use once you integrate your email and see your information displayed clearly within the app. Some folks may prefer using a physical planner to manage their responsibilities, but having everything synced and viewable between my phone, laptop and smartwatch works best for me.
Fitness: Down Dog Yoga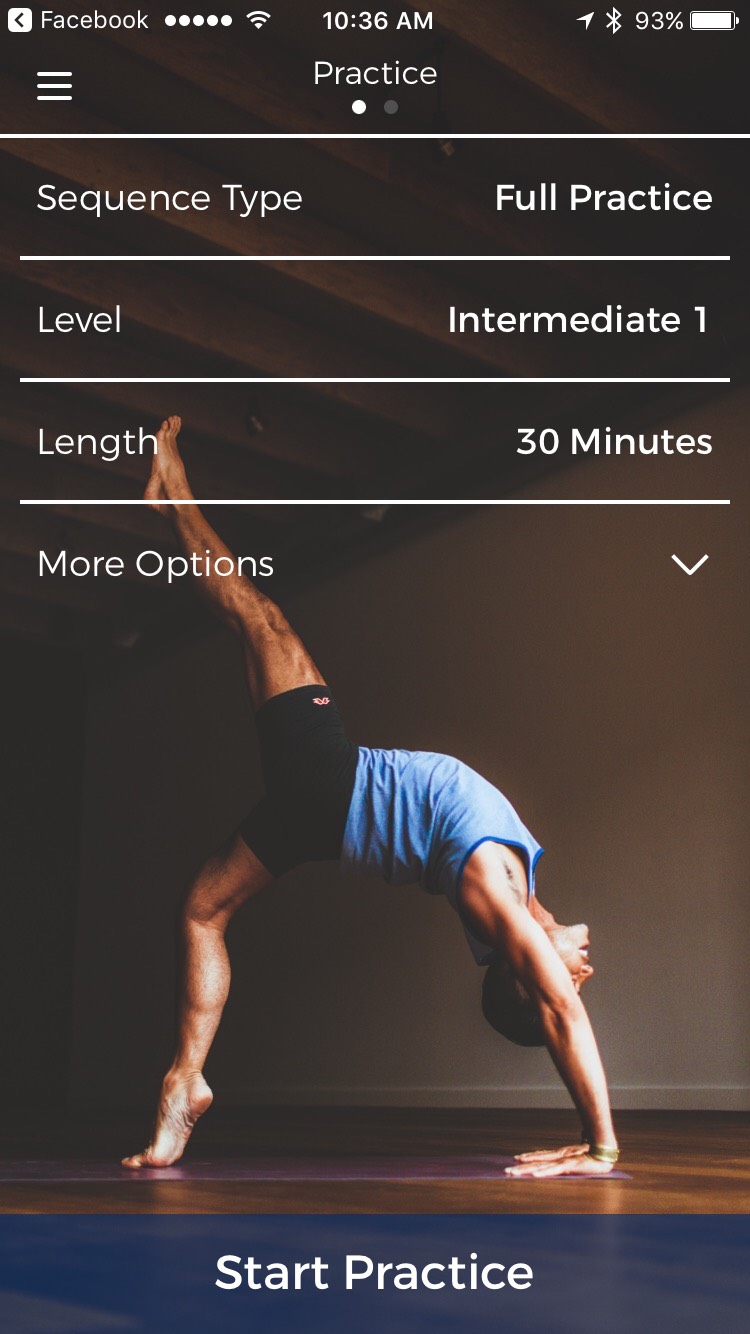 Since I've been spending so much time at home during the pandemic, I've made it a priority to take breaks and move my body more. One way of doing so that I've discovered is practicing yoga. There are a ton of free yoga videos on YouTube, but I found an app called Down Dog that I love. Down Dog normally has an annual fee, but due to the pandemic the developers have made the app free until at least July if you sign up with a .edu email address. Down Dog has other apps for HIIT and barre workouts that are also free to use, but I've been loving the Yoga app because it has tons of customization options for choosing music and your level of experience/desired difficulty. It also generates a new movement sequence every time you use it, so you're never doing the same workout twice. As a total yoga novice, this app makes me look forward to practicing.
Cooking: NYT Cooking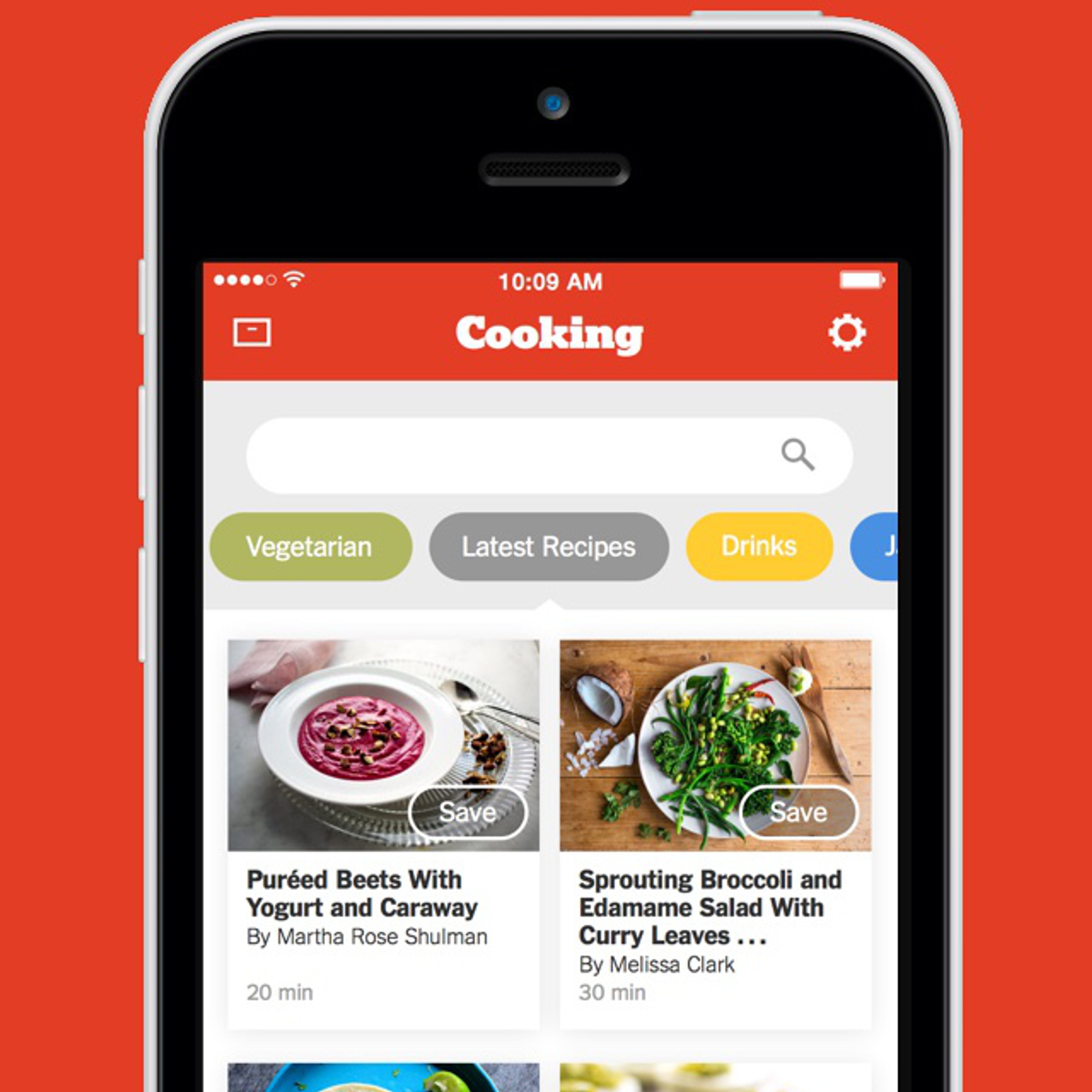 Another hobby I've been exploring during the pandemic is cooking, so I'm always looking for new dishes to try as I get more confident. I've been taking advantage of the New York Times subscription we get as Syracuse students, and discovered that the cooking section is full of awesome recipes as well as guides and tips for any level of experience. When I found out NYT Cooking has a separate app, I knew I had to try it out. NYT Cooking recipes are clear and easy to follow, and organizing your favorites in the app is a breeze so you can always come back to them. You can also create a grocery list within the app, which is perfect for when you want to try out a new recipe. I also recommend checking out the instructional videos and reading the commentary of other users on the recipes; I've learned so much through this!
These are some of my essential apps for getting through grad school. Hopefully they can help you too!