A Leading Voice for Native Americans
Jourdan Bennett-Begaye G'16 is right where she wants to be. As managing editor of Indian Country Today, the Syracuse University alumna has an influential role in addressing topics important to the Indigenous peoples of the Americas and creating a narrative that is their own. It's also a leadership position that she believes she was meant for—a way to represent and honor her family and ancestors. "It's amazing. I wake up and think, 'How can I help my community?' And being part of something bigger than yourself—it's just beautiful, and it's so powerful," says Bennett-Begaye, a Diné (Navajo) citizen who holds a master's degree from the Newhouse School.
Newhouse students will cover Empire State Winter Games
A team of Newhouse School students will gain hands-on experience photographing winter sports action at the 2022 Empire State Winter Games next month in Lake Placid.
The students are magazine, news and digital journalism (MND) and photography majors enrolled in the VIS 400/600 Photography for the Media course taught by Seth Gitner, an associate professor in the MND and visual communications departments. They will spend Feb. 3-6 in Lake Placid, where they will photograph events and upload their work to a website designed by Gitner. Media outlets from throughout the Northeast will be able to access the site and download the images for use in local coverage.
"This class is an opportunity for students to be published and also get assignments from real-world publications," Gitner says. "We really want the students to be published in some form—whether it's digitally or in print."
The largest multi-sport amateur athletic winter sporting event in North America, the Empire State Winter Games includes some 2,000 competitors in more than 30 sports.
In addition to event photography, students may also have the opportunity to work on photographic essays or portraiture.
"Doing an assignment for a class once a week is different than doing it all day for four days," Gitner says. "There will be lots of opportunities for students to get outside their comfort zone to photograph lots and lots of different types of assignments."
Gitner and MND professor of practice Jon Glass will accompany the students on the trip. (Gitner will also compete as part of the CNY Flyers Sled Hockey team.)
The trip is is funded by the Newhouse Sports Media Center. In addition, SONY is supporting the venture as a sports photography workshop and will supply camera gear, while ThinkTank Photo will supply camera bags and Camera Bits will supply photo editing software.
Newhouse student takes fourth place in Hearst Feature Writing competition
Magazine, news and digital journalism senior Eleanor Quarles took fourth place in the Hearst Journalism Awards Program Feature Writing competition with a piece she wrote for her magazine article writing class last spring.
"My article was about a Facebook group in my small hometown that got really toxic, and how it affected the community and how people in town treat each other," Quarles says. "I'd been a member of the group since high school and had seen a lot of interesting (and usually concerning) interactions, so I thought it would be really interesting to do a deep dive into the group."
Quarles will receive $1,000 and qualifies for the National Writing Championship in May.
Newhouse alumna becomes Fortune's first female editor in chief
When Alyson Shontell '08 was approached about becoming the new editor in chief of Fortune, she wasn't looking for a new job.
She was less than a week away from her second child's birth and loved her job as editor in chief of Insider. However, as she heard more about the role and new challenges she would face, Shontell got more enthusiastic about the opportunity.
It was exciting not only to lead a legacy print publication like Fortune into the digital era but also to become the first female editor in chief in the publication's 92-year history.
"I was excited about my other job, but I've been doing it for five years, so it was just a new chance to take what I had learned and apply it in a great way to really help another organization," Shontell says. "That was extremely compelling, and having the chance to join Fortune is an incredible opportunity, so who could ultimately say no to that?"
Shontell has made a career of searching out opportunities to develop and use her skills in new ways and saying yes to the more compelling and sometimes riskier career choice.
She came to Syracuse with a passion for the magazine world but chose a dual major in psychology and advertising. While at the time it was her dream job to work at Condé Nast, she thought if she could use an advertising degree to get an understanding of the business aspect of media, she could work anywhere in the media industry.
Amy Falkner, associate professor of advertising and senior associate dean of academic affairs, remembers teaching Shontell in achallenging class on media sales. While most of the students who took the class were seniors, Shontell was a junior. Falkner says Shontell stood out immediately for her leadership abilities, creativity and eagerness to learn. Those qualities and Shontell's natural "nose for business" were a rare combination to see in a student, Falkner says.
"I could see this kid is doing something different. I don't know what her path is, but it's not going to be an agency in New York City on Madison Ave, it's going to be something different," Falkner says. "When you have the smarts and can earn the respect, that helps you lead. If you also have a leadership style that people gravitate to, then that's the package, and that's what she has."
From the beginning of her time at Newhouse, Shontell was determined to develop a successful career. She applied for a very competitive internship at Condé Nast the summer before her senior year. She didn't have any connections at the company, so she designed her résumé, portfolio and cover letter to mimic a Condé Nast magazines in order to stand out. She got the internship and thought she was going to stay at Condé Nast and work up to her dream job.
However when her mentor at Condé Nast, Julie Hanson, outlined the business problems print publications were facing and offered Shontell a position at a digital media startup, Shontell took a leap of faith and said yes. The risk paid off. Shontell was the sixth employee of what is now known as Insider.
"Being on the ground floor of a budding industry like that at a startup where I could really help figure out what this new media could look like became a far bigger opportunity than I could have ever imagined," Shontell says. "As the company scaled, my career scaled with it… suddenly I was the foremost expert in digital because nobody had more experience in it than I did."
Shontell spent her first two years at Insider working on the business side of the startup before shifting to reporting. She quickly developed a beat covering Silicon Valley and worked as a senior technology correspondent for almost four years before becoming an executive editor.
When the founder and first editor in chief of Insider left for a job at CNBC Digital, Shontell knew that other journalists with prestigious awards and longer careers would be applying to fill his position, but she didn't let that dampen her ambition.
"I always knew I wanted to run a newsroom. So when I saw that seat open, I did an assessment of myself, looked around the room to see who else might be in the running and figured, why not throw my hat in the ring? I wasn't the perfect candidate, but then, who would be? Sometimes you wait until you feel like you checked every box, but I figured, what do I have to lose?"
Shontell was chosen to be the editor in chief of Insider after only a year and a half as an executive editor, making her both the youngest and first female editor in chief of an international business publication. In her time in that role, the newsroom changed drastically and faced a lot of challenges, including introducing a subscription service, doubling the staff and expanding coverage. Now she is leading Fortune through one of its biggest changes from a print-first publication to a digital-first publication with a print component.
"I am compelled by the idea of revitalizing such a storied brand," Shontell says. "They do incredible journalism at Fortune, they always have, and it's why they have the reputation that they have, but I know that there are things that I bring to the table that could significantly help bring it into the digital era."
Shontell knows the change will be a challenge, but she is excited for it. As for being the first female editor in chief at Fortune, Shontell says it just motivates her more to succeed.
"I am the first, but I am certainly not the last," Shontell says. "There are many others that will come after me."
Falkner has been following Shontell's career closely since she left Newhouse and has always had confidence Shontell was on the path to something bigger.
"Some people say, 'Why me?' or, 'Why did I get this?' Others say, 'Why not me? Of course I can do this.' That's a big difference, right? That's Alyson: 'Why not me? I can do this,'" Falkner says.
Elizabeth Kauma is a senior in the magazine program at the Newhouse School.
Newhouse student takes first place in Hearst Television Features Awards
Broadcast and digital journalism senior Moriah Humiston took first place in the Hearst Journalism Awards Program Television Features competition. Humiston will receive $3,000 and qualifies for the National Television Championship in May.
"I was so excited—and honestly overwhelmed— when I found out that I had won," says Humiston. "It would not have been possible without the guidance of Professor Les Rose and Dean Lodato for the past few months. I feel incredibly lucky and honored that I am able to represent Newhouse and Syracuse University through this award."
Broadcast and digital journalism senior Ghael Fobes placed seventh in the competition. Syracuse University is currently ranked first in the Intercollegiate Broadcast Competition with the highest accumulated student points from the first of three broadcast competitions.
Congratulations, winners!
Industry partnership allows Newhouse students to learn and work at a new, cutting-edge media campus
A professional partnership between the Newhouse School and Great Point Studios will support a unique learning and working experience for television, radio and film (TRF) students at a new, cutting-edge media enterprise.
Lionsgate Studios, located just outside New York City in Yonkers, is opening this month. The eight-acre campus includes set construction, production, post-production, equipment, props, catering, housing, screening rooms and storage, all connected.
Starting this semester, the Newhouse School will have access to up to 10,000 square feet of classroom space and to stages and equipment at the new center. The partnership will allow TRF students enrolled in the Newhouse NYC program to become fully immersed in a production experience through coursework and hands-on internships. Five TRF juniors and seniors make up the inaugural cohort.
The partnership was built in collaboration with alumnus Robert Halmi '79, founder and chairman of Great Point Studios, which owns the media campus.
"Our program will enable students to work on real television projects in various capacities and get a true understanding of all aspects of film and television production," Halmi says. "We hope this will make their career paths clearer and possibly open doors, which might ease the path from student to professional. We are delighted that Newhouse has signed on to this exciting new program. Helping prepare the next wave of filmmakers will give our media clients a new talent pool to choose from."
"At the Newhouse School, we are always looking for ways to ensure that our students have access to front-line industry experiences," says Newhouse dean Mark J. Lodato. "The immersive film environment at Lionsgate Studios is visionary, and will propel our film experience, particularly on the East Coast. Thanks to Robert Halmi and Great Point Studios, we are thrilled to be able to offer our film students the opportunity to learn and work at what will be one of the most cutting edge media enterprises in the country."
Participating students will work at the complex three days a week, rotating through different divisions of the studio: operations, equipment, logistics, rights and clearances, props and technology. Students will receive a tutorial on each division and observe how they function as a part of the larger studio complex.
Great Point Studios will also provide a minimum of four paid summer internships each year for students to work on productions by Lionsgate Films or Great Point Studios.
In addition to the internship, students will take TRF 400 Film & TV Production: Craft & Culture at the studio. The course will provide students with a thorough examination of the art, craft and culture of film and television production, offering a mix of theory and experiential learning through workshops, field trips and practical assignments. Areas of focus may include feature films, television shows, digital media, commercials or podcasts. Students will also rotate through the studio complex as on-set observers to watch the making of films and television series. As part of the course, students will develop and present in-depth case studies of a professional production project, based in part on observations from the set and interviews with professionals.
Students will complete additional coursework at the Fisher Center through the Newhouse NYC program, and may also take courses online. In addition, the program will include a host of notable guest lecturers, screenings and events throughout the semester. A $1,000 stipend will cover the cost of travel from New York City to Yonkers.
Newhouse announces Fall 2021 Dean's List
The following undergraduate students enrolled in the S.I. Newhouse School of Public Communications were among those named to the Dean's List for the Fall 2021 semester. To qualify for the Dean's List for the Fall 2021 semester, students completed a minimum of 12 credit hours and earned at least a 3.5 grade point average (on a 4.0 scale) during the semester.
Aaronson, Samantha E
Abaya, Karen M
Abdo, Christian James
Abdulkadir, Asma
Abkemeier, Kathryn Virginia
Achkar, Marie Elizabeth
Adams, Christine Karr
Adams, Delaney
Adams, Megan
Adams, Neil David
Adele, Chilekasi C
Adelman, Mia Nicole
Adler, Talia
Aitken, Tyler John
Alcaras, Santino
Alessandrini, Sarah C
Alfano, Benjamin
Alibrandi, Payton
Allison, Olivia J
Aloia, George Anthony
Amron, Daniel Davidson
Anastasakis, Sophia Lina
Anderson, Margaret Ann
Andreychuk, Mullane Rose
Angier, Jennifer Sharon
Angioletti, Mia Elisabeth
Aponte, Nicole
Aprill, Megan Kathleen
Aragi, Victoria Rose
Aramboles, Nicole
Arifi, Fjolla
Arons, Lindsay Kate
Aryeh, Jake Eskandar
Augusterfer, Erin
Aulestia, Jade
Austin, Isabella Kazuko
Backman, Luke Carter
Bailey, Anthony Christopher
Bainbridge, Carter
Baird, Emily Jean
Baker, Ryan L
Baker, Thomas Gregory
Balaskas, Stella
Bambini, Cole A
Barbier Jr, David A
Barnard, Alexandra Hope
Baron, Sophie A
Barrist, Kenneth J
Barsh, Jack Israel
Bartelstein, Drew
Bartram, India Elizabeth
Bass, Natalie
Batra, Vir Subberwal
Battaglia, Alexandra Rose
Batten, Eleanor Jane
Baughan, Abigail Frances
Baylow, Samuel A
Beam, Cody D
Beasley, Diana T
Beaubien, Alexandre Laurence
Beaudet, Nicole Elizabeth
Beck, Kayla June
Beck, Madelyn Georgetta
Becker, Adrienne Mary
Becker, Molly F
Becker, Sophia Faith
Beebower, Nicholas
Beers, Evan W
Behr, Michael D
Bekele, Isabel T
Bella, Gabriella M
Ben-Ami, Charles Phillip
Benjamin, Emily T
Bennett, London Alina
Benson, Scarlett S
Berenbaum, Mira L
Bergan, Sydney Angelina
Bergman, Emily Jo
Bernardini, Jacob Paul
Bernier, John Michael
Bey, Angelique
Bianchi, Marlana O
Bichkova, Yana
Bilger, Allison R
Birks, William Christopher
Birnbaum, Starla Rachel
Bishop, Jaylen Deion
Bisignani, Alex
Blackburn, Quinn Samuel
Blitzer, Carly Paige
Bock, Colin C
Bodner, Max
Borzymowski, Brooke Katherine
Boschetti, Allison
Bottini, Joseph A
Brachfeld, Madeline Jesse
Braha, Arbeas Luar
Brandt, Hannah Marie
Brendle, Dillon Ephraim
Brenner, Zachary Chase
Bright, Emily B
Brill, Ellie
Brink, Caitlin M
Broccole, Anthony P
Broddus, Kendra Lynne
Broderick, Ashley L
Brooks, Lillian Valentine
Brown, Aidan M
Brown, Chelsea
Brown, Owen Daniel
Brunetto, Allison N
Brush, Bryan Robert
Buddenhagen, Katherine Delaney
Buerle, Christopher Eugene
Bullock, Jordan Russell
Burke, Aidan Joseph
Burke, Connor W
Burke, Luke T
Burns, Catherine Susan
Bushong, Gloria H
Butcher, Clark Thomas
Butler, Caroline R
Butow, Evan N
Buzzoni, Teresa Catherine
Byers, Jenna
Byrne, Taylor Lynn
Cadigan, Pearl Gerson
Caffey, Megan
Cahill, William Hovey
Calcara, Morgan Elizabeth
Cammarata, Olivia F
Campbell, Devin
Campos, Adam
Caputo, Jaclyn
Cardon, Lucy Claire
Cardone, Natalia
Carlson, Elizabeth Ann
Carlson, Iris Christine
Carlson, Madison Thomas
Carlson, Mallory
Carlton, Alexa Clare
Carniol, Katherine G
Carr, Marissa
Carrigan, Grace Ann
Carroll, Kelly Marie
Casey, Caroline M
Castaneda, Marc F
Caster, Chesnie M
Ceccoli, Claire Lillian
Cefalo, Katherine B
Cervantes, Stephanie
Chae, Christin
Chairnoff, Benjamin Ross
Chalifoux, Michaela
Chambers, Dakota C
Chambers, Patrick Caden
Chang, Richard J
Chanin, Ethan Van Eyl
Chanphouang, Bounome
Chapin, Isaac Goodman
Charette, Elizabeth H
Chau, Brian Chun Ho
Chavez, Joane Marie Cajayon
Chen, Bowen
Chen, Ruoyue
Chen, Veronica
Chen, Yu Ju
Cherkasov, Alexei
Chernett, Emily Brooke
Chi, Muxin
Chiappone, Dominic C
Chicchi, Claire Elisabeth
Chilewich, Sydney Nicole
Chin, Jasmine
Chinsky, Jack Harrison
Chouinard, Kyle Samuel
Christensen, Olivia Grace
Christoforo, Calvin Warren
Chung, Jae Wan
Cicchiello, Christopher M
Ciluzzi, Sailor Verdes
Clark, Kaitlyn Elizabeth
Clary, Landon Alexander
Clavin, Mia S
Clemens, Ashley E
Clemens, Dylan Patrick
Cloherty, Kyle J
Clyde, Rebecca I
Coen, William B
Cohen, Adam Jacob
Cohen, Reese Aaryn
Cohen, Sophia Hannah
Cohen, Thomas Benjamin
Cohn, Bari Lynne
Cohn, Joseph L
Comstock, Anna Margaret
Congel, Spencer James
Conner, Ryan G
Connolly, Fiona Margaret
Constantine, Margaret Grace
Coppa, Averi M
Cook, Tatiana Skyler
Cooney, Caroline Lindsay
Cooper, Megan
Corcoran, Samuel Cleveland
Corral, Isabella
Corrente, Gianna Marie
Corso, Ashley Elizabeth
Cortigiano, Cameron
Costa, Sofia Raquel
Council, Ava J
Coupal, Jason Taylor
Cox, Nicole E
Coyle, Oliver M
Cramer, Rachel Anne
Crane, Andrew Raymond
Crist, Leila Sage
Crowther, Stella B
Cuenca, Marc O
Cui, Ruifeng
Cunningham, James
Curran, Justin Lehr
Curreri, Olivia Catherine
Currier, Samantha Mai
Cusick, Jack Stanley
Daetwiler, Natalie Choung
Dales, John
Daley, Erica A
Daley, Grace Anna
D'Ambrozio, Sophia
D'Angelo, Alessandra M
Danylchuk, Samantha Catherine
Darsch, Sophia Lovely
Datz, Lily Catherine
Davey, Katarina F
Davidoff, Eliana Brooke
Davies, Collin B
Davis, Chloe Brooke
Davis, Daniel J
Davis, Kelly Marie
Dawson, Tyler Latimer
De La Grana, Sofia Rayne
De Oliveira, Gabrielle Nicole
De Paolantonio, Andrew Ernest
De Young, Allison Y
Deangelis, Alex Steven
Deboer, Grace L
Debrot, Chelsea L
Decina, Kayley A
Decker, Caleb
Decker, Katelyn Rose
Deckers, Matthew James
Dee, Ryan Edward
Defrin, Brooke
Degen, Devon Catherine
Degennaro, Lauren Eileen
Deitrick, Benjamin David
Del Rey, Isabella Marie
Delapa, Lang A
Delello, Trevor
Delforte, Jacob Bern
Delisle, Caroline Brown
Della Pelle, Rachel
Dempsey, Sean Patrick
Deng Yuan, Jiaxing Natalia
Dengel, Alexander Griffin
Denney, Diana Lynn
Dennis, Wyatt Luke
Denton, Grace
Derdul, John Patrick
Deren, Hannah Mary
Desmarais-Harris, Jack
Destefano, Jennifer A
Devine, Marjorie Patrice
Diament, Kate I
Diaz, Raymond D
Diaz, Valentina S
Dicesare, Julia Elizabeth
Dietz, Benjamin Kiva
Dilawri, Rayana Angeli
Dill, Cori Rachael
Dimova, Alevtyna
Dinerman, Samantha Brooke
Dinnhaupt Jr, Andrew Brock
Diserafino, Tessa Maria
DiTolla, Giana
Divestea, Michael Joseph
Doe, Olivia Catherine
Dolgin, Sarah Elissa
Dollar, Brianna
Donarski, James Dominic
Donio, Sophia Bella
Donovan, Connor Gerard
Doolittle, Madelyn L
D'Orsi, Charlotte Jean
Dorval, Sarah
Doule, Grace Michelle
Dowling, Jared C
Doyle, Roman Thomas
Dublin, Olivia
Duet, Olivia Claire
DuFine, Liv Maxine
Dugan, Kelly E
Dunne, Leah Katherine
Dupree, Samantha J
Dworken, Marissa Grace
Eads IV, John Trimble
Economides, Nicholas Lambros
Edsell, Jared F
Effman, Jake
Eichler, Benjamin
Eisman, Alexander Jacob
Eisner, Annie Blair
Elliot, Daisy Rebecca
Elliott, Luke Patrick
Elliott, Peter Arthur
Engelhardt-Apple, Isabella
Enriquez, Gabriella Reese
Epstein, Ilana Eden
Erazo, Destiny America
Eschenbrenner, Lauren Rose
Estella, Caroline Marie
Ezeir, Cameron Alexander
Fahmy, Abdelrahman Hazem
Fahrer, Casey
Fairfax, Matthew Keoni
Fajolu, Toluwanimi
Fang, Xuhong
Farrell, Lucy Davern
Feinstein, Ari Lucas
Feith, Jason
Fekete, Emma Grace
Feldstein, Joshua Evan
Fellows, Charles Norman
Fels, Brenna E
Feng, Ningnan
Fentress, Sierra
Fernandez Rosado, Silvino Antonio
Fernandez, Roshan
Fiegener, Ella Maeve
Findlay, William Ginn
Fink, Audrey N
Fiore, John William
Firrell, Patrick James Rogerson
Fischer, Amelia L
Fitzpatrick, Madeline G
Flinchbaugh, Amelia
Fling, Gabriella Michelle
Flood, Jack Patrick
Fobes Mora, Jesus G
Follett, Gillian I
Folts, Emma S
Foote, Linnea Grace
Forschino, Julia L
Fournell, Natalie Nicole
Fowler, Carson Teaque
Fowler, Mackenzie
Francesconi, Carly A
Frank, Ethan Gabriel
Frankina, Leila Isabella
Frazier, Anastasia Marie
French, Cameron Scott
French, Daniella S
Friebely, Jessica
Friedman, Lillian
Friedman, Peri I
Friend, Genevieve Pierson
Fritz, Abigail C
Fry, Michaela Anne
Fuller, Asha
Gadamowitz, John
Galati IV, Philip Joseph
Gales, Dyana Simone
Gama, Mariano
Gao, Siyuan
Garcia, Ethan M
Garg, Aviya
Garmoe, Sydney Rose
Garodia, Kunaal
Garrity, Adam Ryan
Garufi, Angelo Matteo
Gates, Hannah E
Gaudelli, Reese Nicole
Gay, Grace N
Gbabiri, Christiane
Gelb, Mia Lauren
Gelber, Elizabeth Ann
Gelman, Bryce Ethan
Gelsi, Maya Lynne
Genovese, Jonathan M
Genovese, Leana Marie
Gentle, Keighley Ashlen
George Jr, Michael C
Gerardi, Talia
Gershenson, Griffin J
Gershowitz, Julia
Getzug, Noa Frances
Ghantous, Olivia Mariam
Ghosh, Anish
Gibson, Lukas Jakob
Gilady, Jaymie
Ginder, Hayden
Ginelli, Anna Grace
Givens, Mia
Glasser, Zoe E
Glaubitz, Mackenzie
Glenn, Patricia S
Glowacki, Elizabeth Lauren
Glowacki, Justin
Glynn-Habron, Gabriel R
Gnosca, Jack H
Gold, Emily
Gold, Sydney Eden
Goldberg, Alexandra
Goldberg, Charles
Goldberg, Emily Jaye
Goldberg, Jacob C
Goldberg, Rachel Danielle
Goldblatt, Elizabeth Muchin
Goldman, Dylan L
Goldman, Joshua S
Goldman, Sarah
Goldman, Zachary Harris
Goldsmith, Jack M
Goldstein, Spencer Ian
Golla, Caitlin Riley
Gomprecht, Sophia Jane
Gonnet, Simon
Gonzalez, Jack Peter
Goodman, Benjamin Frederick
Goodstadt, Katie Rose
Goodwin, Sarah Jean
Goore, Madeline T
Goose, Geoffrey William
Goralski, Kathryn Elizabeth
Gordon, Annabelle Eleanor
Gorham, Anne
Gorsky, Kylie Hope
Gosset, Gisele
Gould, Rose
Gourwitz, Jacob Ellington
Gray, Kara Allen
Grebler, Madison P
Green, Erin Cooper
Green, Sarah
Greenberg, Zoey Jane
Greene, Jordan A
Gregg, Alyssa Marie
Grenot, Jonathan Jersey
Grenz, Morgan Ashlee
Grindstaff, Jacob
Guido, Grace Giovanna
Gulley, Meghan Amelia
Gullingsrud, Phoebe E
Guo, Yaoxinyu
Guo, Zuoyi
Gurkan, Mina Ferren
Gutfleisch, Noah Adam
Gutierrez, Nicholas Tyler
Guzda, Gabrielle Elizabeth
Guzman, Shantel
Hackel, Ashley Jordana
Hageman, Kathryn Elizabeth
Hall, Aaron
Hall, Griffin Thomas
Halperin, Samantha Anne
Hamilton, Elwood William
Hanan, Connor Daniel
Hananel, Owen David
Hanley, Carlin Michelle
Hanuscin, Ava Anne
Harby, Emma Rose
Harken, Gretchen Lydia
Harrigan, Molly E
Harris, Claire Anne
Harrison, Gabrielle Sue
Harrison, Layla F
Hart, Elizabeth A
Hartwyk, Greta
Harvey, Tess
Hashemi, George Beauchamp
Hassan, Matthew R
Hathaway, Elizabeth D
Haugen, Catherine Mae
Hauptman, Kristin Rae
Havens, Andrew Michael
Havens, David John
Hayes, Aidan R
Hayes, Paige M
He, Yuke
Hegde, Anya Uday
Heiselman, Amaya Mei
Heldt, Katharine Eva
Hellman, Libby
Helmer, Ava Louise Finkle
Henderson, Kyle Joseph
Hendry, Kathryn Grace
Henn, Erik
Hentschel, William R
Herb, Brooks Andrew
Herlihy, Kiley Elizabeth
Herman, Jesse Grey
Herrera, Cristina Marie
Hicks, Margaret Elizabeth
Hid Arida Suarez, Vincenzo
Hidalgogarcia, Valerye Elieth
Higaki, Dianna K
Hill, Anna E
Hill, Katie Abigail
Hillebrecht, Lindsey Grace
Himel, Sidney Olivia
Hinz, Mia E
Hippensteel, Christopher John
Hirsch, Brooke Lynn
Hober, Thomas John
Hochberg, Louise Rose
Hockenberger, Kelsey J
Hodge, Alexandra
Hogan, Tanner Jacob
Holland, Samuel Palmer
Hollenbeck, Ilyssa Christine
Holmberg, Annika Catharina
Holt, Porter
Holzer, Jackson P
Hong, Isabelle
Hopper, Karly Jo
Hornstein, Anne Grace
Horwitz, Alyssa Caroline
Howell, Zachary Michael
Hu, Jiaxin
Hu, Xiaoman
Huang, Taylor
Huang, Xinyue
Huang, Yixin
Hudnell, Bryan Anthony
Hudson, Catherine Constance
Hudson, Edward John
Huffman, Olivia Nicole
Hughes II, Kevin Delano
Hughes, Katelyn Rose
Humiston, Moriah Ann
Hunt, Aine M
Hunt, Madeline
Hurley, Casey
Hurt-Bey, Nikkia Asia
Hutson, Faith J
Hymes, Kendall Simone
Iannella, Lilli Ann
Ide, Rowan E
Inagawa, Yui S
Irland, Molly G
Iroanya, Celeste
Isgrig, Miles Andrew
Isler, Jacob Seth
Izurieta, Melanie J
Jack, William
Jackson, Olivia Anna
Jacobs, Allison Joely
Jacobs, Erin Isabel
Jacovitz, Samuel Williams
Jaffe, Idan Bennett
Jalloh, Mariama
Jaramillo, Caleb
Jayne, Laura Noelle
Jensen, Matthew R
Ji, Linqin
Jiang, Xincong
Jiang, Yifei
Jiao, Yang
Jiao, Yilei
Jin, Xiaoyu
Jing, Huiyi
John, Amaya Isabel
John, Makenna
Johnson, Colleen M
Johnson, Danielle Christine
Johnson, Emma Diane
Jones, Abigail Marie
Jones, Caleb Tavish
Jones, Joshua
Jones, Spencer Michael
Juliano, Mia Lauren
Juzang, Lauren Thi
Kaden, Christina Noelle
Kahen, Julia Sarah
Kahn, Alexa Nicole
Kaiser, Sophie Abigail
Kalinowski, Timothy J
Kane, Megan Erin
Kang, Priscilla
Kanter, Rachel Sophie
Kaplan, Brett Zoe
Kapoor, Khyal
Karamchandani, Githikka Manish
Karlin, Alexis
Karp, Emily
Katz, Zachary M
Katzman, Hannah Jane
Katzman, Samuel David
Kavakeb, Jolie Miriam
Kavanagh, Kathleen M
Kaye, Jacob Aaron
Kc, Sneha
Keane, Katherine Rose
Keevins, Marykate Dinara
Kehoe, Patrick Michael
Keith, Madeline D
Kelleher, Maggie Ruth
Kelley, Iseabail Alice
Kelley, Kathryn
Kelly, Henry
Kelly, Rachel Shawn
Kennedy, Brianna Ashley
Keough, Cole McNeil
Kepnes, Gabrielle C
Kern, Rachel Emily
Kersten, Cecelia Hope
Kherani, Sadiya Fiona
Kho, Charlotte
Khoshnoud, Kiana Claire
Kienzle, Olivia Anne
Kilman, Samantha
Kim, April
Kim, Grace Suehyun
Kim, Martin Yoonsu
King, Alexandra N
King, Dylan R
Kinney, Trevor David
Kiper, Madison Helene
Kirchner, Laura Rita
Kirkpatrick, Shannon Elizabeth
Kirschner, Sara
Kiselev, Elizabeth
Kitchell, Thomas
Kjellberg, Katherine Elizabeth
Klaff, Catherine A
Klein, Bradley
Klein, Emily Madison
Knigin, Aaron Mitchell
Koenigsberg, Eliana Rae
Kofsky, Zoe Madison
Kohs, Sophia Gabrielle
Kolin, Yale Marcus
Koller, Lillian M
Kooker, Livia A
Kornberg, Isabella J
Kostinden, Dasia Alexa
Koziara, Joseph Elliott
Kraker, Micaela H
Kramer, Madeleine R
Kraynak, Amanda Claire
Kretschmer, Bailey Rose
Krimsky, Harrison Bennett
Kroin, Alexa R
Krukin, Evan James
Kubitza, Alexander C
Kull, Charlotte Mary
Kurkjy, Teresa Elizabeth
Kuruvilla, Laura Graham
Kushner, Hannah L
Kylander, Matthew McCandless
Laborde, Ava Josephine-Simone
Ladwig, Taylor Lauren
LaFiandra, Nicole Paige
Lakin, Shayna Naomi
Lamalfa, Alexa Marie
Lamb, Austin Carter
Lamonaca, Paul Angelo
Lan, Rebecca Elizabeth
Lanfrank, Gianna Sophia
Lange, Casey Rose
Lank, Tessa Alexandra
Lariviere, Mateo Real Rodriguez
Laros, Jacob David
Lathrop, Barrett Allen
Lattuca, Douglas S
Latvis, Matthew Paul
Lawless, Hailey Morgan
Lawrence, Molly Powers
Le, Linh Bui Khanh
Leach, Ryan Carl
Leavenworth Bakali, Rayhan
Leavy, Jaynie Kaye
Lebowitz, Samuel Avi
Lechtman, Zoe Sarah
Lecusay, Terese A
Ledbetter, Audrey C
Lee, Jasmine N
Lee, Ji Mean
Lee, Joshua Joo Young
Lee, Sangwoo
Lee, Sarah
Leepson, Daisy Grace
Lefebvre, Margaret Elizabeth
Lefkowitz, Alexis Hannah
Lefkowitz, Ilana Blake
Legaard, Erica D
Lehr, Emma Elizabeth
Lenane, Jacqueline Rose
Leonard, Jordan Matthew
Lesser, Eli Ferrel
Lesserson, Jeremy Tyler
Leuzze, Annabella Marie
Leveille, Jillian Paige
Leveille, Jordan Taylor
Leventhal, Ava F
Leveroni, Dylan Thomas
Levey, Justin
Levin, Anne Alyse
Levin, Jennifer A
Levine, Paul J
Levy, Alexander Ethan
Lewis, Adam
Leyne, Michael James
Li, Wei
Li, Xinning
Li, Zexuan
Liakas, Emma Diane
Liberman, Brianna Nicole
Lieberman, Olivia
Lin, Junao
Lin, Wanling
Lincoln, Charles Finney
Lincoln, Makena Keala
Lindell, Samantha G
Lindstrom, Molly Raegan
Lissuzzo, Paul Anthony
Liu, Weiwei
Lobel, Alexandra
Lockitt, Philip William
Lockwood, Maya Soo Min
Look, Caroline Russell
Lopez, Enrique Elias
Lopez, Estheralice
Lopez, Sebastian
Loughran, Kyle Francis
Lourie, Noah
Luangaphay, Vanessa Lisa
Lucina, Sophia Grace
Luo, Wanmeng
Lupton, Alejandra M
Luther, Lauren Richelle
Luttrell, Nicklaus Adrian
Ly, Hannah Miao-Bian
Lynch, Sophie
Lyons, William F
Ma, Binhao
Ma, Liqi
Maciejewski, Sophia
Macmaster, Nicole
Maddren, Luke
Madigan, Brooke
Madigan, Emma Christine
Madover, Isabel Abby
Madyun, Inaya Jala
Magdaleno, Carlos J
Maier, Morgan Elisabeth
Maiorella, Arthur
Maj, Richard Akira
Majumder, Arabdho
Makleff, Keren Miriam
Malanoski, Alex Richard
Mallea, Daniel L
Mallon, Margaret Jane
Manczko, Madison Claire
Mandel, Lucy Gwen
Manenti, Chloe Elizabeth
Maniece, Mykenna A
Markham, John Wesley
Marshall, Morgan Taylor
Mastropieri, Marisa
Matsui, Laurel
Matties, Sophia L
Mauro, Sabrina Rose
Mavis, Lilly Merrick
Maxey, Zoe Keene
May, Jaron Pierce
Mayk, Erin Elizabeth
Mazer, Jason Daniel
Mazzer, Julia Lynn
Mazzucchelli, Tess Enright
McArdle, Jenna L
Mccaffery, Adam
McCann, Margaret Louise
McClure, Heather Grace
McClymonds, Nathan R
McConnell, Grace A
McConnell, James M
Mccormick, Grace Elizabeth
McCullough, Kelia G
McDonald, Derek Edward
McEvoy, Julia
McGrain, Sydney
Mcgraw, Jacob
McHugh, Kathryn Geraldine
Mcilhargey, Morgaine Elena Azama
McKeon, Cameron B
Mckeon, Wallace Kirby
McMullen, Thomas S
Mcneill, Emily Catherine
Mcpolin, Colleen Rose
Meara, Isabel Naomi
Meert, Caroline C
Mehta, Jahnavi Mangilal
Meir, Samantha Nicole
Melito, Tyler Philip
Mendelson, Ruby Paige
Menk, Lily A
Menon, Arjun
Menon, Shriya Vinod
Merrill, Claire O'Sullivan
Messina, Samantha
Messineo-Witt, Lucille Grace
Meyers, Josh
Meyerson, Zachary M
Michell, Brooke
Michelson, Emma Aran
Micho, Aidan Paul
Micho, Ryan Joseph
Miele, Alexandra Lee
Milber, Juliette S
Millard, Brian Casacci
Miller, Brittany
Miller, Samantha R
Miller, Timothy
Miller, Zachary Ethan
Mimaroglu, Maxwell Lyle
Minion, Zachary Seth
Mintz, Brandon E
Mintz, Tamara M
Mitchell, Ethan J
Mitchell, Kimberly
Mlynarczyk, Zuzanna
Modin, Carolyn Ruth
Moffitt, Kristin Hope
Mohan, Ruchir
Mohindra, Ishaan Dev
Molinari, Lara S
Moore, Brandon Scott
Moore, Brigid Eileen
Moore, Sam Michael
Moore, Sarina
Moore, Sophia Nina
Moran, Caitriona L
Morris, Emma S
Morris, Jacob
Morrow, Colin John
Moskowitz, Sloane I
Mosso, Erika
Mu, Qian
Muldoon, Connor M
Muldoon, Hannah Rosalie
Mullan, Lily Rose
Mulligan, Ella June
Munch, Robert Thomas
Murhamer, Mona Nicole
Murphy, Colin Andrew
Murphy, Terence Cullen
Murray, Kathleen Barbara
Murray, Michelle Joanna
Mussalli, Gabrielle Louise
Mussman, Samantha N
Myers, Amber
Myers, Athena Hastings
Myers, Ryan Ericson
Na, Joohee
Nappi, Norah Marguerite
Naqi, Bushra
Nash, Mark
Nayrouz, Yasmin
Nehrings, Julia Rose
Neidell, Sydney A
Nelson, Reece J
Nelson, Ryan Thomas
Nemirovsky, Zachary Jonathan
Newhill-Leahy, Evangeline Khanh
Newirth, Isabella Marie
Newman, Emilie Rice
Newman, William Theodore
Nice, Caleb F
Nido, Maria Isabel Roldan
Nieves, Miguel
Nocket, Kylie Cecilia
Nolan, Gannon Cooper
Nordberg, Ella Caroline Patrice
Noyes, Emily Grace
Nunley, Sarah
Nusbaum, Jasper North
Nydam, Daphne Lang
O Neill, Tyler M
O'Brien, Erin M
O'Brien, Maeve Feerick
O'Connor, James Thomas
O'Donnell, Amanda Grace
O'Donnell, James P
Ohlin, Samantha Belle
Olayinka, Olamide
O'Leary, Kelsey Reed
Olofsson, Agnes Barbro Ruth
Olsen, McKenzie
Olson, Andrew
Olson, Clara Dorothy Gienapp
Olson, Isabel Paige
Olson, Zachary Isaac
Oluyede, Oluwatoyin A
O'Malley, Fiona Marie
O'Melvin, Eva C
Onderdonk, Max Lee
Orgeron, Maximilian
Orlando, Jeanette Pauline
Osso, Lena Marie
Ostrowski, Michael Edward
O'Toole, Hannah M
Ouyang, Jiajun
Paden, Matthew Grant
Page, Kamryn Grace
Pampeyan, James
Pantorilla, Alysah K
Panzer, Sydney C
Paperny, Julia Michelle
Papillion, Brooke
Papin, Kiana
Pappas, Sophia A
Paradis, Emily Jane
Parker, Calvin D
Patrone, Beckler Adams
Patterson, Bridgit
Paule, Amanda Marie
Paz, Ella L
Pearl, Meredith B
Peck, Liliana M
Peiffer, Ryan D
Peng, Alexis
Penman, Camille Elizabeth
Penmetsa, Neha
Pennington, Siena Maria
Perez Davila, Karla Sofia
Perez Lugo, Bianca S.
Perik, John Beretta
Perry, Megan
Peterkins, Julia Kay
Petrosky, Jared Joseph
Pfeifer, Mya Noelle
Philipkosky, Michael Daniel
Photos, Bond Demetri
Piatko, Grace Elizabeth
Pielop, Cole C
Pierce, Spencer William Lee
Pierro, Allison Jayne
Pignatello, Connor
Pimentel, Kathryn P
Pineda, Bianca M
Pines, Liv Annabelle
Pires, Laura
Pitti, Lauren
Piwko, Margaret Elizabeth
Podbere, Callie H
Podd, Rebecca Marie
Poeta, Ava
Pohancsek, Rylee D
Poirier, Julianna Rae
Polidora, Alexandra
Ponquinette, Sasha
Porter, Vivian E
Portnoy, Lucas
Posnock, Hailee Faith
Pow, Maya Alexandra
Powar, Nicholas
Powell, Chloe Elizabeth
Pramod, Arshia
Provvisionato, Julia Nicole
Prybil, Ryan Spencer
Pryor, Julia Elise
Puccio, Joseph
Pullano, Nicole Danielle
Putman, Noa Jessica
Pye, Sofia Saijo
Qi, Haonan
Qin, Tengzhen
Quarles, Eleanor S
Queripel, Christopher P
Quinones, Esteban D
Quinones-Rios, Maria Fernanda
Quintanilla, Kristin Faith
Quinteros, Idalia Carolina
Radis, Victoria Jane
Ramos Francia Ylizaliturri, Maria Fernanda
Ramza, John Joseph
Rappoport, Sarah
Rath, Louise C
Reardon, Elizabeth G
Reddish, Kathryn Nicole
Redfield III, Daniel Wood
Reed, Braden Thomas
Reed, Grace Elizabeth
Reedy, Julia Michaela
Reese, Evan J
Reilly, Christopher D
Rein, Orli
Reinhard, Bridget Eileen
Reinkraut, Olivia M
Remoll, Alexander Vincent
Resnick, Hannah Grace
Rice, Catherine Connor
Richards, Rachel
Richardson, Brittany Starr
Richter, Sydney
Richter, Zachary Louis
Riddoch, Olivia Cote
Rieder, Nolan James
Rivera, Ariana Isabel
Robbins, Nicholas Robert
Robinson, Lacey Irene
Rockoff, Ellie Rachel
Rodrigues, Jace S
Rodriguez, Jillian
Rodriguez, Mia K
Rodriguez, Nina
Rogoff, Noah
Roitburg, Ava S
Roldan-Vasco, Mateo
Romero, Skylar
Rood, Brett Matthias
Rosales, Alejandro
Rose, Timothy David
Rosenberg, Matthew Evan
Rosenberg-Rappin, Elliot
Rosenthal, Amanda Nicole
Rosenthal, Sydney E
Rosenzweig, Emma Casey
Rosenzweig, Kyra Lauren
Rowland, Jared W
Rozman, Alexandra Simone
Rub, Lauren
Rubenfeld, Seth Ryan
Rubin, Jack Harrison
Rubin, Jessica Lynn
Ruggiero, Anthony Paul
Ruggiero, Chiara Noelle
Russo, Sarah Anne
Ryberg Gonzalez, Alexandra Sofia
Ryu, Isaac Hae Song
Saad, Emily S
Saccomano, Joseph A
Sacko, Aicha
Safaya, Alexander Labroo
Salerno Jr, Matthew Paul
Salewycz, Anna Alexandra
Saley, Alexa Carol
Salim, Suleiman Murjan
Sampathkumar, Sahitya
Sandberg, Mara Viola
Sanok, Bridgette Campbell
Santana, April
Sartori, Gabrielle T
Sassi Verzegnassi, Laura
Sassoon, Julia H
Savio, Nina Helena
Schade, Brian Jonah
Schafer, Zoe Anna
Scherger, Allison P
Schickler, Melanie Brooke
Schiff, Tyler Roscoe
Schildhaus, Avery
Schiller, Benjamin
Schlosser, Sophie Yetta
Schmidt, Jenna Rose
Schneider, Alexandra
Schneider, Joshua Reuben
Schneider, Samuel B
Schnell, Kylie Lynn
Schreiber, Kerilyn
Schroeder, Sydney Maxine
Schultz, Jillian L
Schuster, Allison
Schwartz, Jason L
Schwartz, Nell
Schwenderman, Julia A
Scibetta, Jacqueline Sarah
Seah, Lynn Yan Lin
Seal, Jana Lorraine
Seaman, Blair N
Segaloff, Anne Crandall
Selover, Andrew Morrissey
Sennett, Tucker Lawrence
Serrano, Manuel Alejandro
Sessa, Michael
Severance-Sulimma, Emma Louise
Shapiro, Ashley L
Shaw, Thomas Joseph
Shay, Nolan Christopher
Shea, Charlotte Rosalind
Shea, William Benjamin
Shealy, Camran L
Shechter, Jenna A
Sheedy, Cara Anne
Sheiner, Sophia Rose
Shephard, Aidan Arthur
Sherer, Alana R
Shetty, Gaurav
Shevlin, Jane
Shive, Lily Margaret
Short, Julia Christina
Shovlin, Miranda Lynn
Shrem, Alexis Anna
Shreve, Amina Kaye
Shuldman, Avery Hayley
Siambekos, Alexandra Kendle
Side, Deniz
Siegal, Jillian R
Siegel, Emma Rose
Siegel, Sabrina Nicole
Sienko, Owen A
Silbergeld, Lily Catharine
Silva, Connor M
Silver, Abby Ellis
Silverman, Dorothy Lauren
Silverman, Michael Leo
Silverstein, Kathleen Marie
Simasek, Charles W
Simental, Heidi
Simmons, Neil-Walker
Simmons, Sophie
Simmons, Thomas Clayton
Simon, Emily Jane
Simon, Isabella Rose
Simon, Megan A
Simone, Francesco
Singh, Samiddha
Sirey, Charles Christopher
Sirtori, Paulina Lillian
Sivaroshan, Ruthvik
Sklar, Stephen Alan
Sklarin, Joshua Neil
Skolnick, Jake William
Sloop, Nicolas M
Slovinsky, Danielle Brooke
Smarz, Chloe Ann
Smith, Amanda M
Smith, Casey Payton
Smith, Catherine Grace
Smith, Charlotte Wise
Smith, Connor Graham
Smith, Kent Joseph
Sokoloski, Nicholas James
Solomon, Marissa
Sonkin, Natalie Rose
Soropoulos, Jamie Nicole
Sosa, Milena Sofia
Soto-Flecha, Alana Paola
Spector, Benjamin Eli
Spellacy, Peyton A
Sperling, Adam J
Spiezia, Lauren
Spina, Christopher A
Spina, Noah Vincent
Spiro, Alana Jade
Springmann, Jackson Thomas
Srivastava, Rhea
Srulevich, Jonah
Stanton, Ellis
Staples, Mia
Stathakis, Kathryn Elizabeth
Steinberg, Charlotte Zoe
Stelk, Madeline Barbara
Stephens, Ryan Michael
Stephenson, Duncan
Stephenson, Elizabeth
Stepter, Olivia
Sterling, Danielle Ryann
Stern, Chelsea B
Stern, Jessica
Stetter, Matthew David
Stevenson, Caroline Jean
Steves, Cara Grace
Stott, Marin Joy
Stover, Lucy Clare
Stratton, Eden R
Streett Apicella, Ruby Lou
Striar, Charlotte Isabelle
Strol, Lucinda Clare
Strong, Cole R
Suh, Yuri
Suhr, Jennifer Anne
Sulc, Sierra
Surgent, Kyra Louise
Svetlova, Anastasia
Swaab, Olivia
Swart, Skylar A
Swartz, Aaron Louis
Swientek, Annika Grace
Swittenberg, Reese Minus
Sywulak, Anya Y
Tacher, Sydney Gabrielle
Takac, Skylar Marsh
Taliento, Alexis
Tan, Xingyu
Tanaka, Jyonosuke Vincent
Tang, Mingjun
Tartaglione, Anthony Joseph
Tasolides, Sofia Zoe
Taszarek, Elizabeth F
Taylor, Nicholas Matthew
Taylor, River Paul
Taylor, Samantha
Templeton, Grace Morgan
Teolis, Benjamin Scott
Terzaghi, Anna
Terzi, Maya Ezgi
Testani, Nicholas Thomas
Tetteh, Christin-Delaine G
Teuscher, Susan
Thomas-Black, Kayla Surrai
Thompson, Olivia Ruth
Thorpe, William Pendleton
Tilmont, Peter Andrew
Tindall, Owen Harper
Tomaiuolo, Max Johnmattio
Toporoff-Richman, Logan Michelle
Tow, Daniel Adam
Towns, Owen Michael
Townsend, Megan Lynne
Traver, Athena K
Tremblay, Hailey Austin
Trotter, Dylan James
Tsimmer, Maya
Tsunoda, Remi
Tubman, Lily Margaret
Tucker, Morgan C
Tumino, Olivia Marie
Turboff, Cameron S
Tyrrell, Meaghan Dorothy
Unsworth, Ian Richard
Urban, Ashley Elizabeth
Valcourt, Olivia Claire
Valente, Gianna
Valentine, Annabella Michaela
Van Dusen, Megan
Vanderberg, John Henry
Vanderpool, Cailynn Rose
Vardi, Sophie K
Varvis, Michaela Rene
Vasquez, Anthony Salvador
Vasudevan, Anish S
Vecera, Mattea Kathleen
Vega, Abigail F
Vega, Heaven L
Velli, Jackson Henry
Verdicchio, Mason Pasquale
Vigliotti, Andrea Lynn
Vinh, Christopher Quy-Nam
Virnelli, Julia Rocca
Vitale, Claudia L
Voler, Kathryn Vera
Volk, Marley
Volkomer, Catherine Carroll
Vulgamore, Lucy Paige
Vuono, Alexandra Anne
Wachtfogel, Ashley Morgan
Wagner, Julia Paige
Walker, Ireland Jade
Walker, Kate Erin
Walsh, Matthew Patrick
Walsh, Michaela Erin
Wan, Linxin
Wang, Biying
Wang, Celine M
Wang, Mengyao
Wang, Runfeng
Wang, Tao
Wang, Yanliu
Wang, Yihan
Wang, You
Wang, Yueru
Wang, Zhixiang
Warren, Samuel Avery
Way, Kevin George
Weber, Abigail Joanne
Weeks, Olivia C
Wehrle, Daniel Edward
Weinberg, Noah Benjamin
Weintraub, Cole Victor
Weintraub, Jonah Samuel
Weisburd, Audrey Valentine
Weisleder, Zachary T
Weiss, Alexander Mark
Weiss, Aylee Elfant
Weiss, Noah A
Weitzen, Isabella Fredie
Welbaum, Whitney Flora
Welker, Martha Grace
Wells, Jack
Wenig, Charlotte Gillian
Wenskoski, Ashley Rose
Werbinski, Camryn M
Werfel, Jessica Lynn
Westwater, Cecelia Jane
Westwood, Peyton Anabelle
White, John G
Wieland, Megan J
Wiertel, Lauren
Wight, Reid Thomas
Wilk, Brett Michael
Wilkes III, Frederick Brennisen
Wilkes, Fredaye Milan
Williams, Lily Kathryn
Wilson, Elizabeth Gray
Wilson, Whitney Elizabeth
Winiarski, Andrew Tyler
Winters, Sophie F
Wojtowicz, John Alfred
Wolk, Samantha Ryan
Womer, Hailey E
Wong, Britney
Wong, Myra Christela
Wood, Daniel James
Wood, Morgan
Woods, Nacy Kathleen
Woods, Paris
Wright, Stephanie Palmer
Wu, Sixuan
Wu, Xiaoyu
Wu, Yidi
Wu, Yuxuan
Wyant, Caroline Grace
Xiao, Shuyun
Xiong, Meiling
Xu, Haozhe
Xu, Yahan
Yale, Kora Elizabeth
Yoo, Hyejun
Yousem, Jacob Williams
Zabbia, Jessica Vnuk
Zabretsky, Kyra Elizabeth
Zaccagnino, Sierra Lauren
Zahedi, Leila Grace
Zaintz, Samantha Blair
Zegers, Izabella
Zetlin, Lev D
Zgodny, Sydney R
Zhai, Jiran
Zhang, Han
Zhang, Jingyue
Zhang, Jonathan
Zhang, Shuchen
Zhao, Ke
Zhao, Ningxin
Zhao, Qianqian
Zheng, Winnie
Zheng, Yuxi
Zhou, Chenlu
Zhou, Yanglongshuang
Zhou, Yi
Zhu, Chenxiang
Zhu, Wanting
Zhu, Yani
Zoller, Claire Louise
Zuzenak, Aidan Ross
The power of the internship
Newhouse students are encouraged to do at least one internship during their undergraduate studies. Richard Chang '21 did five.
Richard Chang '21 didn't intend to apply to Syracuse University, let alone attend the school.
"I went to AMSA, the Advanced Math and Science Academy, which is a public school in [Marlborough, Massachusetts]," Chang says. "I was one of the only people from my high school who went into a non-STEM field."
But working on a story about opioid addiction for his high school newspaper was a transformative experience for Chang, and it made him decide to strike off in a different direction: journalism.
For the story, Chang interviewed someone who had personal experience with opioid addiction.
"He was willing to tell me his whole story about his entire life. And it was like, 'Oh my God.' I love being able to talk to people and find out a little bit more about life, through writing and reporting and telling these stories."
He applied to Newhouse at the last minute, without ever visiting campus, and was accepted to the newspaper and online journalism program, where he found a mentor in associate professor Roy Gutterman.
"I met Professor Gutterman at an orientation event," Chang says. "He took me under his wing and helped guide me throughout my time at Newhouse as my adviser. He looked over my résumé a hundred times. He's done everything he could to mentor me and prepare me for the professional world."
In his role as mentor, Gutterman helped Chang get his very first internship the summer after his first year, writing about business and the arts for the MetroWest Daily News in Boston.
"It was a lot of fun advising him through internships," Gutterman says. "Being able to connect with a student like Richard and follow his development as a serious journalist really speaks to the special connection we have with our students here."
During the school year, Chang worked at The Daily Orange, starting as a contributing writer. The summer after his sophomore year, he took his next internship, this time as a paid Newhouse-LinkedIn Editorial Fellow.
"I worked mainly on the special projects desk, which was a lot of data journalism stuff," Chang says. "I gained a lot of skills with digital journalism, working for what is essentially a social media network, and getting an idea of how news works through social media."
In the fall of 2020, Chang became digital managing editor at The Daily Orange, running the newspaper remotely during a semester defined by pandemic and uncertainty. That spring, while participating in the Newhouse NYC program, Chang took on his third internship, this time covering politics for CNN. There, he was also able to utilize the data visualization skills he had learned at LinkedIn.
"I got to do a lot with data spreadsheets and [made] data visuals for stories," Chang says. "They had me join the KFILE investigative team under [senior editor] Andrew Kaczynski. I learned a lot about investigative journalism through working on that team."
Not one to take a break, Chang then rolled into his fourth internship at Forbes, where he worked on the annual college rankings list. The paid position was supported by Newhouse's partnership with Forbes.
"I worked a lot with the methodology," Chang says, noting that he helped decide which factors contributed to the rankings. "Alongside working to produce that list, I was also writing my own articles on higher education, especially how law plays into higher ed."
During the fall of 2021, Chang was busy preparing to graduate early, in December. "I knew I would save some money and I could enter the workforce a little bit earlier than most of my peers."
Just before he graduated, Chang earned his fifth internship offer from Forbes, where he will be working on the wealth desk in New York this spring. "I'll be able to focus on sectors I'm interested in, like politics and health care. I'm excited for that. I think it'll be a good internship."
"It is such an honor to be asked to stay on at an internship," says Newhouse NYC director Cheryl Brody Franklin. "When hiring managers see that on your resume, they know that you were a true asset to the team, and it's a powerful example of why someone should hire you."
As for Chang, he's got a clear idea of where he wants to go next. "I would probably be happy anywhere covering politics, no matter what type of policy, whether it's national or state and local politics."
National Screenwriters Day: Best screenwriting advice
Jan. 5 is National Screenwriters Day. In celebration, we asked some of our screenwriting professors and alumni for the best screenwriting advice they'd ever received.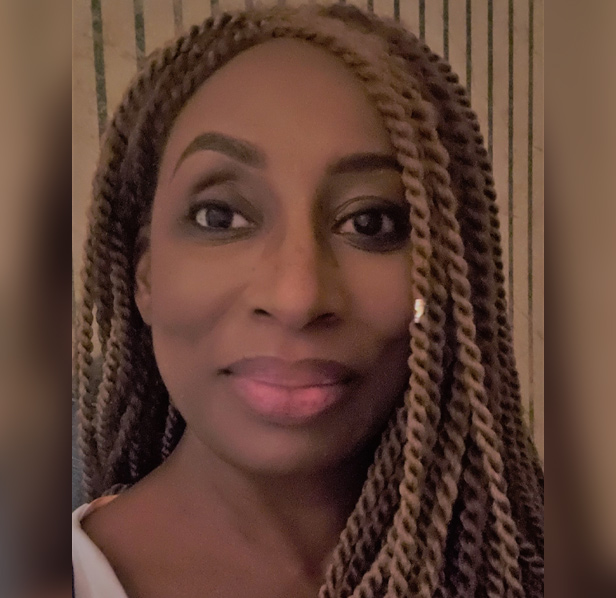 Assistant Professor
TELEVISION, RADIO AND FILM
"'All first drafts are trash. The revision process transforms the trash into treasure!' Another one: 'If it's not on the page, it's not on the stage.'"
---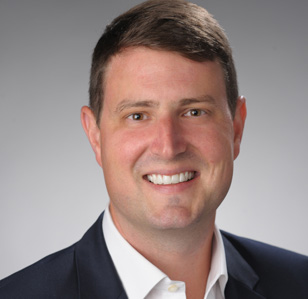 Assistant Teaching Professor
TELEVISION, RADIO AND FILM
"'Write what you are curious about.' Write the movie that you would want to see. And 'Discover the note, under the note;' most execs don't quite understand enough about story to actually use the right language to communicate what's wrong. So the writer must decipher."
---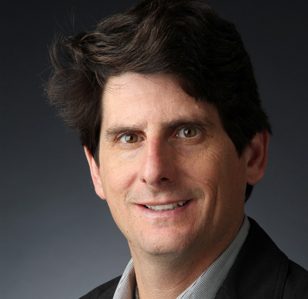 Associate Professor
TELEVISION, RADIO AND FILM
"Writers who argue live in small houses. I learned from my mentor how to navigate development hell and not argue about the note. Do the note as you see it and make execs think it was their idea."
---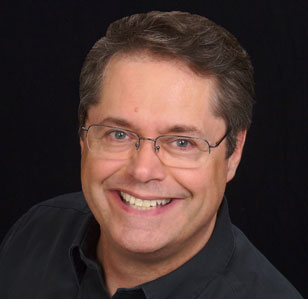 Professor
TELEVISION, RADIO AND FILM
"'You have to be willing to kill your babies.' You might love a character, a scene, a bit, or some line of dialogue that's just so clever, but if it doesn't fit in the story, it's gotta go. Kill it, have another baby.
Also, it's not just 'Why do this story?', it's 'Why do this story now?'
Also, 'Screenwriting's a team sport.' You can't be precious with your material; you're either on the team or unemployed."
---
Michael Weber '00
Academy Award nominated screenwriter
"Here's the best screenwriting advice I've ever received:
'Outline. Outline. Outline.' —Television, radio and film professor Evan Smith."
Copyright Law: The issues to watch for in 2022
Jan. 1 was National Copyright Law Day. In celebration of a law that works to protect intellectual property, we asked a few of the Newhouse School's communications law experts to answer the following question:
What are the new/emerging issues facing copyright law?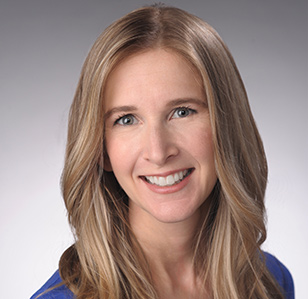 Associate Professor
COMMUNICATIONS
Did Andy Warhol infringe copyright?
"One of the key copyright issues to watch in 2022 is whether the Supreme Court will agree to hear a case involving an iconic Andy Warhol work featuring the artist Prince. In creating the art, Warhol relied on a photograph of Prince—and the photographer claims this was infringement. The key question in the case is whether Warhol's use of the photo was transformative—which would bolster the Warhol Foundation's claim that this is a fair use. A surprising ruling from the Court of Appeals has created uncertainty in this space, hopefully the Supreme Court will provide some clarity."
---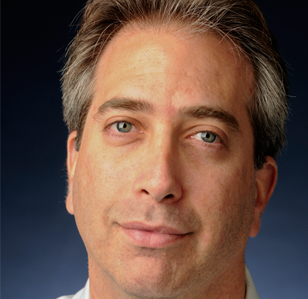 Director
TULLY CENTER FOR FREE SPEECH
Associate Professor
MAGAZINE, NEWS AND DIGITAL JOURNALISM
Associate Professor
COMMUNICATIONS
Copyright law and new technologies
"Over the years, we have seen copyright protection extend to new technologies and new challenges. It is fascinating to think that the constitutional underpinnings for copyright protection from 1789 have empowered congress to afford protections to inventors and creators. Could the framers of the constitution envision that the same laws extending copyright protection to books, maps and charts two centuries later would encompass movies, computer codes and digital streaming? Maybe, maybe not. But they gave future generations the tools to encourage and protect creativity. Looking forward, it might not be possible to predict the next technological leaps, but we can acknowledge that those next developments would not come to fruition without laws like the Copyright Act that give creators protections to capitalize on their creations."
---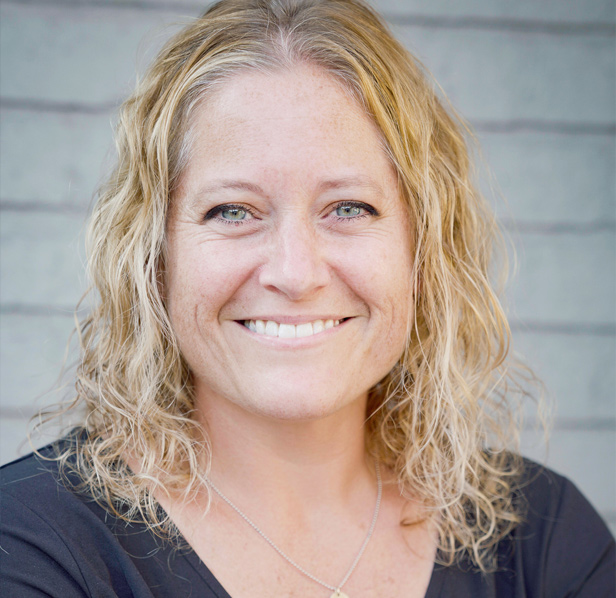 Adjunct
SYRACUSE UNIVERSITY LOS ANGELES SEMESTER
The rise of Non-Fungible Tokens (NFTs)
"While not a new technology, the popularity of Non-Fungible Tokens (NFTs) has skyrocketed in the last couple of years. With that added attention comes the increased risk for those NFTs to be duplicated or manipulated. Rights holders themselves are responsible for enforcing their copyright and it remains to be seen if owners of NFTs will be able to employ more traditional methods of monitoring use or if they will need to use more rigorous procedures to prevent counterfeit copies from hitting the market. Something to keep an eye on in 2022, and beyond!"
---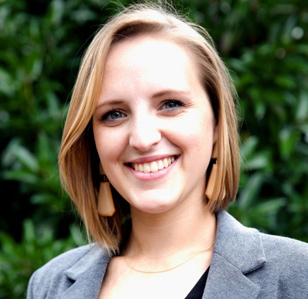 Assistant Professor
COMMUNICATIONS
New additions to the public domain
"As I think about the start of a new year and copyright issues "to watch" I immediately think about what works will move to the public domain —works that are no longer protected by copyright law and can no longer be owned by an individual author or artist. For example, starting Jan. 1, 2022, the famous "Winnie-the-Pooh," a book first published in 1926, will enter the public domain and can be used freely. And because of changes to copyright law in 1998, this will continue to happen every Jan. 1 for the foreseeable future. So I say, watch and see what's to come for the public domain."