Class of 2020 Commencement events to be held Sept. 17-19
Syracuse University will host a Commencement ceremony—delayed due to the COVID-19 pandemic—and other celebratory events for the Class of 2020 during the weekend of Sept. 17–19.
Commencement will be held Sept. 19 at 10 a.m. at the Stadium. This University-wide ceremony, where Syracuse University Chancellor and President Kent Syverud will formally confer degrees, is for all undergraduate, graduate and doctoral candidates. Doors open at 8 a.m.
Following Commencement, all 2020 Newhouse graduates and their families are invited to join Dean Mark J. Lodato and the faculty and staff for a celebratory reception. The event will include a dean's welcome, recognition of participating graduates and an opportunity to reconnect with faculty. A precise time and location will be announced soon; stay tuned for details.
For more information about Commencement activities for the Class of 2020, see the event listing.
Managing a budget as a graduate student
I always thought that being in the communications field afforded me the luxury to not think about numbers. I was wrong. I would argue that it's more important to know how numbers work than words at times, but I digress.
Budgeting is one of those things that I have always struggled with and still do to this day, but I have found a few things that work best for me.
In graduate school, most students have a job or two in addition to their regular class work. Some even have side hustles or passion projects that contribute to the bottom line as well.
It's important to know how to maximize the money that you are making in order to take a little stress out of your day to day responsibilities while in grad school.
I've found that putting half of my paycheck towards rent every week helps keep me accountable and takes the pressure off of trying to make it work at the end of the month.
After that portion is allocated towards rent, I budget how much I might spend on groceries for the week. This is probably where I spend the majority of my paycheck because I personally love to cook. I try to spend time doing things that make me happy throughout the week, so I can adequately complete tasks that I need to do as well.
I shop at Aldi most of the time for more inexpensive produce items and then Trader Joe's for specialty items that I might want. By doing this I am maximizing the money allocated towards this specific line item so that I can cook the meals that I want while sticking to my budget.
The last portion of my paycheck is allocated towards gas. Since I ride my apartment shuttle during the week, I only purchase gas about once every month.
For the leftover portion of my paycheck there are a couple different ways it can be dispersed. For example, if I really wanted a new pair of jeans or a cute top, I might splurge and purchase one of those items.
Sometimes, I have travel plans coming up and may need to save up for a plane ticket or housing accommodations. Other times, I may not have anything going on and that money might just go into my savings.
As you can see the different ways you can split your check are endless and specific to your personal situation. It's important to begin making a budget sooner rather than later because it will only benefit you in the long run. It's important to begin making a budget sooner rather than later because it will only benefit you in the long run.
Regardless of how you choose to spend your money, I hope this provides insight.
Halle Upshaw is a graduate student in the advertising program at the Newhouse School.
Call for entries: Toner Prizes for Excellence in Political Reporting
The entry period is now open for the 2022 Toner Prizes for Excellence in Political Reporting, sponsored by the S.I. Newhouse School of Public Communications at Syracuse University.
Entries can be submitted online. Deadline is Jan. 17, 2022, at 11:59 p.m. ET.
Two Toner Prizes will be given—one for local political reporting, and one for national political reporting. Each carries a $5,000 honorarium.
Toner Prizes will go to reporting that:
illuminates the electoral process, with a special focus on coverage of candidates, campaigns or elections; or
reveals the politics of policy and
engages the public in democracy.
To be eligible for consideration, stories must have been published, posted or broadcast between Jan. 1 and Dec. 31, 2021.
The Toner Prizes honor late Syracuse University alumna Robin Toner '76, the first woman to be national political correspondent for The New York Times. They are part of the Robin Toner Program in Political Reporting at the Newhouse School.
For more information, contact Toner Program administrator Charlotte Grimes at cgrimes@syr.edu.
Remembering Joan Deppa
Retired longtime faculty member Joan Deppa, who joined the Newhouse School after a groundbreaking career in international journalism, died Nov. 17 at her home near Syracuse. She was 82.
In three decades teaching journalism at Newhouse, Deppa left her mark on he school and touched the lives of countless students who, in turn, went on to pursue their own successful careers in the field. She retired in 2015.
To learn more about Deppa's extraordinary life and career, read the profile written by alumnus Sam Fortier '18 for The Daily Orange when she retired, and read her obituary.
From student manager to ESPN reporter: alumnus reunites with famed former Orangeman Carmelo Anthony
Newhouse alumnus Dave McMenamin '05 was a student manager for the Syracuse men's basketball team in 2003, the year famed player Carmelo Anthony led the Orange to the NCAA national championship.
The pair crossed paths again in September, when Anthony signed a one-year contract with the Los Angeles Lakers, which McMenamin covers for ESPN. "The fun part about this season so far for me is that I'm getting to know Carmelo as a man, not a kid," McMenamin says.
We sat down with McMenamin to talk about the '03 championship campaign, his journey to ESPN and the things he loves most about his profession.
How would you describe that historic 2003 season?
I was a sophomore, and I was one of the junior-level managers. The younger managers are involved in some of the menial stuff, like rebounding and setting up the Gatorade, the water, the towels and things like that. But part of being a rebounder means that you're sticking around before and after practice, and Carmelo is one of the guys on that team who put in a lot of extra work. In that year when he was a freshman, we did get to know each other a bit. We shared sweat equity. As the season progressed, he would stay and work on his three-point range, which obviously was telling because back in 2003, you didn't see many stretch fours [a power forward who has the ability to shoot from the perimeter] in college basketball or in the NBA. Certainly, that became such a big part of his game. It was incredible as it unfolded. Think of the history of Syracuse: There's only been one national championship in basketball, and I got to be a part of it.
How did you end up at ESPN?
I spent several years with NBA Entertainment. Before the 2008-2009 season, they spun off to create a content partnership with Turner [NBA Digital]. There were several meetings with people coming up from Atlanta to the NBA.com offices in Secaucus, New Jersey, and we had many brainstorming sessions. In one of them, they asked me, "What do you think we could do to make the site better?" And I said, knowing [that] the Lakers have been one of the most popular teams and Kobe Bryant was the most popular player, "It'd be smart to have someone [in LA]." They come back up from Atlanta about a month later and they say, "Well Dave, that's a good idea. We're gonna have someone out in LA, and that person's going to be you." I had spent my entire life as an east coast guy. I'd only made one trip to California before this job opportunity came up.
I did a year with the Turner version of NBA.com in 2008-2009. The Lakers won the championship. That also coincided with the recession. It was a really rough time for the company, the country and the economy. There were layoffs; the one-man LA office that I had opened up was shut down. Fortunately for me, I had interviewed with ESPN back in 2008. I didn't get that opening, but they became aware of who I was, and about three or so months after I was laid off from NBA Digital, they were starting to hire for ESPN Los Angeles. Because I [already knew] some folks at ESPN through that original interview process, I was able to get an interview for ESPN Los Angeles. I've been working with ESPN ever since.
What is your favorite part of your job?
[Using the platform] to connect with [the players] in a way that they trust me enough to open up some side of their life that they normally wouldn't. There are people who will have dedicated their lives to basketball, and they have the same passion for the game that I do. I've been very fortunate to be covering two of the most passionate guys who have played the game in Kobe [Bryant] and LeBron [James]. Those guys recognize the job I did to a point where they would trust me with telling their story. That's the part I love about the job.
You're an international student: Now what?
I received my acceptance letter to the University of Virginia in May 2017. First came excitement, but a month later came stone-cold fear. Unlike my peers in my graduation class, I had no opportunity to visit Virginia. The first time I stepped off the plane in the United States was one month before I started classes. At eighteen years old, I packed up my entire life in Johannesburg, South Africa and moved across the world.
Four years of keeping half my wardrobe in a suitcase, cutting the u's out of my papers when using words like 'honor' and 'color' and fully adjusting to the Fahrenheit temperature scale. Now, I found myself applying to one of the greatest journalism schools in the country. I felt I was really pushing my luck in applying, but again, I was accepted.
From experience, I followed the same routine: excitement, fear, packing up and moving, and leaving behind a life I completely cultivated for myself. Once again, it was just me and my suitcases.
An eight-hour drive brought me up to the Newhouse School to study magazine, news and digital journalism. This time, however, the fear has not subsided. This time, come graduation, I will not have another routine to fall into. I will not have a school structure to lean up against, but rather the big, scary working world. And, being international, there are even more considerations.
This time, graduation means returning home to switch my visa from one that says "student" to one that says "work." These aren't as easy to come by. These are denied more than they are approved. I need to receive a job offer before I throw my cap in the air. This means not only asking an employer to hire me, but to sponsor my continued life in America. For international students, we might wonder why an employer would go that extra mile just to keep us here.
Here's why: We worked hard at a young age to move across the world and now have the experience of adaptation and growth to apply to anything. There is no more fear of walking into a room of strangers, or of being placed in an arbitrary city to work. The independence gained from being international is a bonus to, not a detraction from, my applications.
To other international students facing similar challenges, I give this advice:
Get ahead. From the moment you step foot on U.S soil, you are living an extremely temporary life. This is daunting for someone like me who plans months in advance. International students have to stay one step ahead. When I started freshman year, I already knew I needed to find a way to complete a graduate year.
Stay organized. Stay on top of all requirements and signatures on your I-20 and other important paperwork. Make lists, keep track of your goals, and fight like hell to reach them.
Don't settle for less. Yes, you're at a slight disadvantage, but the work you did to get here means something. Don't think that you are lesser because you're not an official citizen. Newhouse is here for you, and opportunities are available to you.
Ask for help. This is one I even struggle with. We are determined to get this right on our own, but using the resources around you is always a smarter move. It's why they're here.
Enjoy every minute. Newhouse creates many opportunities for you to meet and hang with your cohort and even your professors. Take the time to appreciate the small things. Yes, this is temporary, so live with that YOLO mindset and have fun while you're here!
Media Hits: November 2021
Every month, media outlets around the world consult with the experts at the Newhouse School for context on what's happening in communications and why. Here are some of this month's stories:
---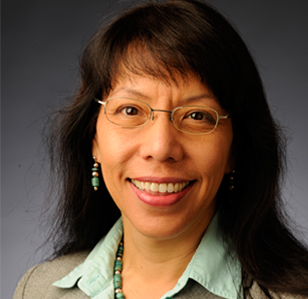 Associate Professor
COMMUNICATIONS
Director
EXTENDED REALITY LAB
SPECTRUM LOCAL NEWS: "Why it's best to talk with kids about what they're viewing online"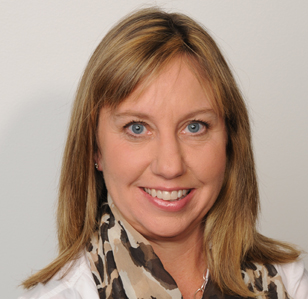 Associate Professor
ADVERTISING
Co-Director
WEISS CENTER FOR SOCIAL COMMERCE
CNN: "Big Tech television ads paint a rosy picture of a problematic industry"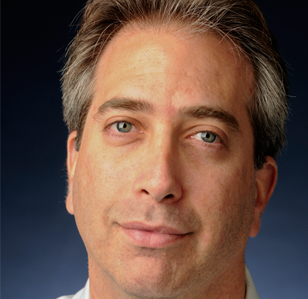 WASHINGTON EXAMINER: "Rittenhouse judge kicks out MSNBC for allegedly following jury bus"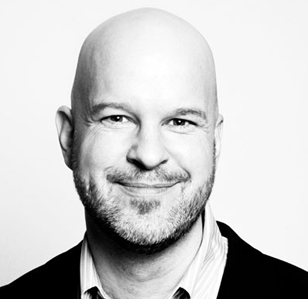 Eric Grode
Director
GOLDRING ARTS JOURNALISM AND COMMUNICATIONS
Associate Professor
ARTS JOURNALISM AND COMMUNICATIONS
Associate Professor
MAGAZINE, NEWS AND DIGITAL JOURNALISM
THE NEW YORK TIMES: "20 Stephen Sondheim Songs to Listen to Right Now" (author)
---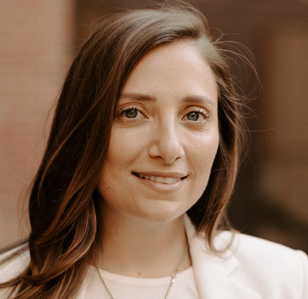 Assistant Professor
ADVERTISING
YAHOO! FINANCE: "Facebook's metaverse will still track your every move"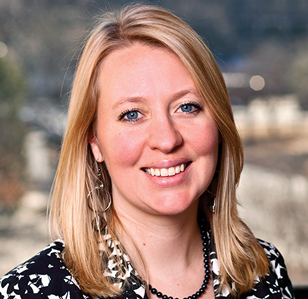 Assistant Professor
ADVERTISING
BUZZFEED NEWS: "Women Are Sharing Stories Online About Sex With Celebrities"
WAER: "CNY Health Communication Expert Hopeful For Vaccination Participation Among Young Children"
Class Notes: November 2021
00s
René Marsh G'03 wrote a children's book, "The Miracle Workers: Boy vs. Beast" in memory of her son Blake Vince Payne, with all proceeds going to pediatric brain tumor research.
---
10s
Elissa Candiotti '18 joined CNN as a producer.
---
20s
Talia Trackim '21 joined the Washington Post as a news designer.
Doctoral students co-author paper on consumer reactions to corporate social responsibility messaging
Newhouse doctoral students Jeongwon Yang and Ploypin Chuenterawongco-authored the paper, "Speaking Up on Black Lives Matter: A Comparative Study of Consumer Reactions toward Brand and Influencer-Generated Corporate Social Responsibility Messages" with Krittaphat Pugdeethosapol, a doctoral student in electrical engineering and computer science. The paper was published in the Journal of Advertising.
Abstract
The Black Lives Matter (BLM) movement ignited divergent social media reactions and conversations. Addressing the importance of message sources, this study aims to (1) compare audience reactions toward BLM content posted by brands and by influencers with brand sponsorship and (2) apply computational methods in influencer marketing to examine a large volume of social media texts qualitatively and quantitatively. A total of 32,702 comments on 110 Instagram posts on BLM were collected and analyzed through both human efforts and machine-learning algorithms. As a result, we found that black-influencer-created BLM attracted higher consumer engagement than posts by nonblack influencers and brands. Moreover, we generated seven different themes among which brands received the highest percentages of criticism, demands for more proactive actions, and purchase/boycott intentions. Influencers had more comments that reflected personal stories and emotion regarding BLM. Black influencers in particular received the highest percentage of praise and appreciation. Finally, comments on brands' BLM posts embedded the highest proportion of negative sentiment, while those of black influencers' posts were predominantly positive. Therefore, the comparisons of BLM sources elucidate the promising potential of influencers in communicating corporate social responsibility (CSR) messages of racial equality—a topic which engenders high relevance to every individual in our society.
Faculty, doctoral students awarded internal funding for research projects
Two faculty members and two doctoral candidates are the recipients of funding through the Newhouse School's inaugural internal grants program. The program is administered by the Office of Research and Creative Activity under the leadership of associate dean Regina Luttrell.
Recipients and their projects are:
Kelly Leahy, assistant professor in television, radio and film: "Media Industry and Media Literacy: Seeding Innovation for an Informed Public"
Greg Munno, assistant professor in magazine, news and digital journalism: "Public Values and Trust in News"
Jeongwon Yang (principal investigator [PI] with co-PIs Ploypin Chuenterawong, Heejae Lee and Yu Tian): "Virtual vs. Real? An Exploration of Virtual Influencers as a CSR Communicator"
Shengjie "Tony" Yao: "Understanding Causes for Zoom Fatigue Using Uncanny Valley Theory"
The purpose of the new initiative is to grow the research enterprise and enhance scholarship at the Newhouse School in order to increase external funding and high-quality scholarly or creative output, according to Luttrell.
Advertising student portfolio one of only 11 chosen for Communication Arts Student Showcase
Students from around the world submitted work for the 2021 Communication Arts Student Showcase, but only 11 portfolios were included. Among those was the portfolio of Newhouse advertising alumnus Sam Luo '21, who was recognized for work he created as a student. Luo was one of only two creative advertising students in the group.
In a LinkedIn post, Communication Arts said Luo's work "sparkles with clever visual symbolism." Winners were selected for "originality of their ideas and their professional-level production skills."
"Sam's work always stood out in class at Newhouse, and then it stood out on an international scale," says advertising professor of practice Mel White. "It's simply impressive."
"The advertising business is competitive at its core; among agencies and within agencies," says advertising professor of practice Kevin O'Neill. "These award competitions embed that understanding in our students."
Luo was recognized for his work on three campaigns: Girls Who Code, Jeep and TEDxSU.
"It is great to have something that reminds me that I've done good work and being selected as part of the Communication Arts student showcase has given me a lot of encouragement," Luo says.
Luo created the Girls Who Code print ad campaign "A Step Behind" with Olivia Gormley '20 to show how girls who are not exposed to problem-solving activities early in life are less likely to consider careers in STEM. The print ad campaign features aerial shots of an athletic track, a pool and a racetrack with one starting line further back than the rest to show that in STEM fields, girls are behind before they even start. This campaign was created in White's Portfolio III course.
"The campaign for Girls Who Code is very compelling because it has impactful visuals that clearly show how the gap in technology-focused careers for girls starts when they're young," White says. "It's pretty common for boys to be introduced to toys and ideas that inspire an interest in STEM. Introducing girls to things like LEGOs, Lincoln Logs, robotics, rockets and science experiments is not nearly as common because they are seen as male interests. Sam's stunning visuals using different race tracks or lanes clearly show that this kind of thinking puts girls at a disadvantage. But Girls Who Code can help close this gap by helping introduce girls to STEM early in their lives."
Luo's Jeep print ad campaign "Go Wild" uses extreme closeups of zebra stripes, giraffe spots and crocodile scales to mimic different landscapes, showing Jeep's adaptability and ability to get drivers through the wildest terrain. This campaign was created in O'Neill's Portfolio II course.
"I thought the animal prints would make great visuals, because from a bird's eye perspective, they do look like landscapes, and the patterns look like zigzagging roads," Luo says. "I wondered how to strategically use these visuals for a client and what kind of product would benefit from this kind of visual solution. Jeep came to mind because one of my friends owns one and talks about how great it is in the mountains and on road trips."
The posters and designs Luo created for the TEDxSU 2020 event used the idea of "a seat at the table" or "a place on stage." Luo says this means TEDx will offer anyone who has an idea worth sharing a fair opportunity to be represented on the Syracuse University stage.
"The idea came to me pretty quickly," Luo says. "It was all about giving students a voice and a stage for them to tell the story that they had, they believed in and they lived through. Through that way of thinking came the spotlight image in my head."
The Student Showcase is published each year in Communication Arts' Interactive Annual. Communication Arts is a leading trade journal for visual communications and the largest creative magazine in the world.