Class of 2020 Commencement events to be held Sept. 17-19
Syracuse University will host a Commencement ceremony—delayed due to the COVID-19 pandemic—and other celebratory events for the Class of 2020 during the weekend of Sept. 17–19.
Commencement will be held Sept. 19 at 10 a.m. at the Stadium. This University-wide ceremony, where Syracuse University Chancellor and President Kent Syverud will formally confer degrees, is for all undergraduate, graduate and doctoral candidates. Doors open at 8 a.m.
Following Commencement, all 2020 Newhouse graduates and their families are invited to join Dean Mark J. Lodato and the faculty and staff for a celebratory reception. The event will include a dean's welcome, recognition of participating graduates and an opportunity to reconnect with faculty. A precise time and location will be announced soon; stay tuned for details.
For more information about Commencement activities for the Class of 2020, see the event listing.
Typographic Design students win 30 awards in international competition
When junior Lauren Brennan opened Adobe Illustrator to work on a project designing stamps for the Typographic Design class taught by Claudia Strong, she barely knew the software. Despite that, for the first time since the beginning of the class, she felt she had the creative skills to complete the assignment.
As the only design minor in the class, Brennan experienced "imposter syndrome" at first. She had only taken the Introduction to Graphic Design class, and that was remote. When she started the Typographic Design class, she wasn't sure how to approach the design process. Midway through the class, however, she was confident enough in her design skills to know that even if she didn't fully understand the software, she could design something great.
And she did. Her stamp series, "Fashion Forward," which highlighted the fashion contributions of Lupita Nyongo, Michelle Obama, Naomi Campbell and Diana Ross, won gold in the Graphis New Talent Annual 2022 competition.
"The whole class and especially this project pushed me to do many things that, honestly, I didn't think I was capable of with the skillset that I was going in with," she says "But it's definitely rewarding now to see that the hard work pays off."
Brennan's gold was one of 30 awards won by students in Strong's Typographic Design class, including two golds, 10 silvers and 18 honorable mentions. It's a particularly impressive achievement because the competition is international and run by one of the world's most prestigious publishers in design, advertising, photography and annuals. Students won for a variety of class projects, from brochures to typeface design.
Brennan says the class was pivotal in her understanding of design. While the sheer amount of projects seemed daunting at first, she says they each challenged her in a new way and built upon each other to give her a better understanding of what the design process looks like as a whole.
Strong chose to assign each project with specific goals in mind, like challenging students to work on a small scale in the stamp project or understand the intricacies of typefaces after designing their own. She says the class reflects the goals of the visual communications curriculum at the Newhouse School.
"Rather than forcing students into a pre-determined mold, we encourage all of our students to lean into their interests and instincts and strengths while coursing through the curriculum," Strong says. "Our goal is to develop curious, adaptable thinkers who harness their individual vision to produce unique professional-level work."
Sophomore Angelo Garufi, the other gold-winning student in the class, says that without these high expectations, he probably would not have been able to produce that quality of work. At the end of the class, when he revisited his first assignment to revise it for the final portfolio, he could see how much he had improved as a designer.
"It was a rigorous class. I learned a lot and I enjoyed it," Garufi says. "We were held to a high standard, so we made high-quality work."
Brennan agrees that the pressure to produce professional-caliber work was motivating, particularly because she knew Strong believed she could produce work at that level.
"It's nice to have someone pushing you because that means they know that you are capable of what they are asking you to do," Brennan says. "I think just having professors around you that are constantly encouraging you to do things or giving you advice [is] reassuring, that they trust that you have the capability."
For Strong, submitting students' work to the Graphis competition is all about showing students how capable they really are.
"I want these young design students to know that good work gets noticed, that hard work pays off, that they are talented, and that their future is at hand," Strong says. "Placing at any level is a tremendous confidence boost and comes just in time to confirm their decision to become designers and propel them into the rest of their career here at Newhouse and beyond."
Elizabeth Kauma is a senior in the magazine program at the Newhouse School.
Funding expands for Newhouse professors' work on technology to combat fake news
Two professors from Syracuse University's S.I. Newhouse School of Public Communications who are working on the development of technology to detect manipulated media and combat the spread of fake news are supported by a subcontract that now tops $1.1 million, thanks to a recent expansion.  
Jason Davis, research professor and co-director of the Real Chemistry Emerging Insights Lab, and Regina Luttrell, associate dean for research and creative activity, will continue to work on refining a theoretical framework for the creation and testing of AI algorithms that can identify manipulated media. In addition, they will expand the scope of their research to include new modalities such as image, video and audio manipulations. They will collaborate with researchers from private industry and academia.
"While the challenges associated with fake news and misinformation may not be new, the speed, scale and global impact created by digital media channels certainly is," Davis says. "This research effort underscores Newhouse's continuing commitment to addressing some of today's most challenging problems and contributing to solutions with global impact. It is our intention that this research will help develop solutions that can detect and combat the effects of disinformation across a rapidly evolving digital landscape."
The subcontract is part of the Semantic Forensics program, funded by an $11.9 million Defense Advanced Research Projects Agency contract with PAR Government Systems Corp. The program seeks to create a system for automatic detection, attribution and characterization of falsified media assets.
Davis and Luttrell will continue to grow a team of doctoral, masters and undergraduate student researchers, based in the Real Chemistry Emerging Insights Labs, to assist with the research.
Undocumented
Idalia Quinteros is a junior advertising major from Miami. She transferred to the Newhouse School after completing two years at a community college. She is a reporter on CitrusTV's Spanish-language news program, "Noticias." Like many Newhouse students, she wasn't sure what she wanted to study in communications at first, but after a couple of classes, she felt her chosen major click for her.
"The thing I was worried about advertising was that I don't consider myself a creative person," Quinteros says, "but then I discovered, there's this base to the creative, which is a strategic and account planning. When I started using the programs to do research on target audiences, that's where I started seeing myself more."
She says she loves how hands-on the professors are, and how they crack jokes and do exercises in class to illustrate concepts.
"I'm like, 'Oh my goodness, this is what an advertising class is like, this is so fun!" Quinteros says. "I'm so down for it."
Quinteros is like many Newhouse students in her enthusiasm and her hopes for the future, but she's different from most Newhouse students in one fundamental way.
She's undocumented.
"For half of my childhood, I lived in El Salvador," she says. "I was three when my dad came to the U.S., and then my mom left a year later. I stayed with my grandparents from [the age of] four to eight years old, and then later I reunited with [my parents] here."
Quinteros arrived in Miami in 2008, just months shy of the cutoff for Deferred Action for Childhood Arrival (DACA) status.
"I'm a Dreamer in the sense that I'm undocumented," Quinteros says, "but not in the sense that I have DACA [benefits]."
For instance, Quinteros says, students with DACA can apply for a driver's license. They can get social security cards, so they can work. They can apply for a credit card. But even with those benefits, students with DACA can't get federal aid, and they can't travel outside of the country.
"It's a few benefits," Quinteros says, "but you have a status."
For Quinteros, navigating an education without even those few benefits was challenging.
"I don't think any college or university really rejects students based on status," Quinteros says, "but they will say, 'We can't give you any money.'"
Even in-state tuition can be inaccessible for undocumented students, despite having lived in these states for as long as they can remember. Quinteros was lucky; there is a law in Florida that granted her in-state tuition for community college, and she was also awarded a scholarship. Community college, however, was only for two years; if Quinteros wanted to get a full bachelor's degree, she was going to have to transfer to a four-year school.
"I applied to the University of Miami, which is crazy expensive," she says. "When I got the rejection email, they blatantly told me, 'We see that you're not a citizen and we can't give you any aid, so we're not going to accept you.' That was like the first time I had gotten a rejection like that."
A friend who had gone to Syracuse and received financial aid recommended that Quinteros apply.
"She told me Syracuse was a good school and that they helped her out financially," Quinteros says. "Then I also found out about the schools here, which were really good, like Newhouse."
Quinteros applied, was accepted and was offered financial aid, so she packed her bags and came to Syracuse.
Huey Hsaio, associate director of multicultural affairs, says that Syracuse University is empathetic toward students like Quinteros. "We understand that DACA/undocumented students and students with 'mixed-status families' might feel daunted by the challenges of navigating higher education. However, we are committed to supporting their success at the University," Hsaio says.
But even with the support, Quinteros says that pursuing a college education is not easy. Despite having lived in the U.S. for most of her life, she has no access to federal student aid packages, she can't get a job to pay her bills and she can't participate in the paid internships that give her professional experience in her field. These struggles are a big part of the reason she wants to talk about her undocumented status, even though she understands there are risks involved.
"The biggest risk is my whole future… being deported," Quinteros says. "I take the risk because if I don't speak about it, nothing in my future is going to change."
Quinteros is undaunted by these risks, however, because she believes in the power of communications.
"[I want to] bring more awareness," she says. [I want to] hopefully make things better for someone, at least one person. When I tell someone and then they asked me questions, it makes me realize that I need to keep doing this so that more people can keep asking questions and more people can care about it."
Even with the challenges she faces being undocumented, Quinteros is grateful for the opportunities she's had, and dreams about one day having a job in the United States that will sponsor her work visa.
But, like many of her fellow Newhouse students, she's got a few dreams about what she wants to do once she's able to work.
"I have two dream jobs," she says. "One is working for a sports team, maybe a women's soccer team. [I would also love to go into] communications for nonprofits, maybe trying to do something for the undocumented community, since I've already set kind of my foot in there."
2022 Newhouse School Awards
Each spring, the Newhouse School recognizes those students whose dedication, ingenuity, academic excellence and creativity exhibit extraordinary talent and effort.
2022 Syracuse University Scholars
Ghael Fobes Mora
Thomas J. Shaw
2022 Newhouse Class Marshals
Chelsea B. Stern
Morgan C. Tucker
2022 Newhouse Scholars
Angelique Bey
Ghael Fobes Mora
Emma Folts
Ethan Garcia
Isabelle Hong
Priscilla Kang
Katie Lane
Jillian Leveille
Emily Lyons
Amanda Paule
Thomas J. Shaw
Cole Strong
2022 Graduate Master's Prize
Maya Abrams
Emily Apple
Thomas Edson
Michael Fedczuk
Catalina Gaitán
Sherman Patrick Hardy
Katie Hopsicker
Katie Kiessling
Josh Kim
Nia Lucky
Rebecca Meluch
Kaitlin Parisi
Tatum Partrich
Eliana Pietras
Haytham Saqr
Morgan Scott
Rosalie Stevens
James Year
Mary Zoretski Key Award
Amanda Paule
Dean's Service Award
Candice Bina
Priscilla Kang
Moriah Humiston
Zoe Selesi
Gaurav Shetty
Newhouse First-Year Achievement Award
Jada Knight
Advertising Awards
Harry d. Meyers Memorial Prize in Advertising
Greta Hartwyk
Maya Tsimmer
Deborah Fink Green Award
Eleanor Bilodeau
Daphne Nydam
Brian Chau
Most Promising Advertising Student
Alexandra Schneider
Advertising Department Award for Academic Excellence
Victoria Lin
Emma Michelson
Ryan Peiffer
Allison Scherger
Advertising Student of the Year
Rachel Kanter
Bandier Awards
Bandier Program Innovator/Operator Award
Colleen O'brien
Bandier Program Leadership Award
Noa Getzug
Juliette Milber
Broadcast and Digital Journalism Awards
Don Edwards Broadcast Journalism Award
Moriah Humiston
Daniel Wood
Radio-TV-News Power Producer Award
Katie Lane
Beth Mowins '90 Award in Broadcast Journalism
Jenna Elique
Magazine, News and Digital Journalism Awards
Bob Heisler Award For Excellence
Amanda Paule
Henry J. Wolff Memorial Prize
Emma Folts
Heather L. Fleischman Memorial Scholarship
Sarah Allesandrini
Tolu Fajolu
Margaret Hicks
Brittany Miller
Maria Riccardi Scholarship
Ashley Clemens
Zoe Glasser
Ava Hu
Emily Steinburger
Magazine, News And Digital Journalism Graduate Achievement Award
Josh Kim
Calvin Milliner
Emma Vallelunga
Henry J. Leader Memorial Prize
Megan Aprill
Shivani Manjunath
Bianca Pineda
Samuel V. Kennedy III Award For Newspaper Editing
Andrew Crane
Emma Folts
Amanda Kraynack
Charnice Milton Award For Excellence In Community Journalism
Adrianna Adame
Calvin Milliner
William Glavin Award For Excellence In Magazine Writing
Christopher Cicchiello
Sydney Gold
Shivani Manjunath
John Mitchell Award for Sports Reporting
Roshan Fernandez
Lauretta H. McCaffrey Journalism Prize And Newhouse Award For Journalism Excellence
Ghael Fobes
Morgan Tucker
Public Relations Awards
Public Relations Certificate of Achievement
David Halbert
Annalise Silkaitis
William Doescher Award for the Outstanding Public Relations Master's Degree Student
Annalise Silkaitis
William P. Ehling Award
Chelsea B. Stern
Public Relations Department Chair Award for Leadership
Daniel Davis
Mengyao Wang
Public Relations Public Service Award
Catherine Burns
Julie Mendez Diversity and Inclusion Award in Public Relations
Matthew Edwards
Michael Spencer
Television, Radio and Film Awards
Gordon J. Alderman Memorial Prize
Jessie Zhai
A. William Bluem Award
Nina Bracey
Nicole Villalobos
Leah Wan
Edward L. Hersh Award
Paul Levine
Bridgit M. Patterson
Glenn Steinfast Award for Excellence in Documentary Film Production
Zachary Katz
Rowan Elizabeth Ide
Stan Alten Excellence in Audio Award
Ben Teolis
Zak Trifone Love of Life and Music Award
Ethan Fields
Irene M. Sholkin Prize in Script Writing
Grace Gay
Shriya Menon
George Plavocos Radio Achievement Award
Allison Weiss
Visual Communications Awards
Prize in Graphic Design
Abant Berke
Prize in Motion Graphics
Natalia Deng Yuan
Immersive Media
Shannon Kirkpatrick
Video Production
Xinning Li
Bertram J. Davis Scholar Award
Emily Steinberger
Dr. Frank Meola Photography Prize
Siena Pennington
Jeff Licata Photography Award
Siena Pennington
Society for News Design/Marshall Matlock Student Designer of the Year Award
Lucinda Stol
School-wide Awards
Catherine l. Covert Research Award
Maleeha Bhadki
Min-Chun Lo
Yueqi Su
Phoebe Smith – Honorable Mention
David Rubin First Amendment Prize
Catherine Burns
Teresa Buzzoni
Amanda Paule
David Peters
Ufon Umanah
Excellence in Web Development and Coding
Mark Nash
Soo Min Seol
Oh, The Places You'll Go/ Rafferty Award
Katie Hopsicker
Survey of journalists, conducted by researchers at the Newhouse School, provides insights into the state of journalism today
A majority of U.S. journalists say they have been abused and threatened.
According to a survey conducted by researchers at the S.I. Newhouse School of Public Communications at Syracuse University, a majority of journalists working in news media across the U.S. say they have faced verbal abuse, and about a third have received threats from a variety of sources—likely a reflection of bitter political divides, social media use and the stress of the COVID pandemic.
Female journalists were 7-to-14 times more likely to have experienced sexism and about 10 times more likely to have encountered threats of sexual violence, both online and offline.
However, journalists' professional satisfaction in their work, and the degree of freedom they feel they have to do it, appear to be up slightly compared to a decade ago.
These are among the initial findings of "The American Journalist Under Attack." The study, based on an online survey of 1,600 journalists in early 2022, was funded by the Newhouse School and the John Ben Snow Foundation. The authors are Lars Willnat, John Ben Snow Research Professor at the Newhouse School; David H. Weaver, Distinguished Professor Emeritus at Indiana University; and Cleve Wilhoit, Professor Emeritus at Indiana University. Survey findings will be published in a book titled "The American Journalist Under Attack: Media, Trust & Democracy."
Key findings:
Most still see journalism going in "the wrong direction." Six in 10 U.S. journalists (60%) say that journalism in the United States is going in the wrong direction. When asked about problems facing journalism, the decline in public trust appears to have surpassed earlier worries about the business model of journalism.
Newsrooms are still shrinking. About four in 10 U.S. journalists (44%) say that their workforces have shrunk during the past year and about a quarter (27%) say that their staff numbers remained the same. At the same time, nearly one-third (29%) of U.S. journalists report some growth, mainly in newsrooms of online organizations, radio stations and magazines.
More women in journalism. The number of women in U.S. journalism increased to 41% in 2022, up more than three percentage points from 2013.
More minority journalists. The number of minority journalists working for the U.S. news media has increased significantly from 11% in 2013 to 18% in 2022. However, the total percentage of minority journalists remains well below the overall percentage of minorities in the U.S. population (42.2% in 2020).
Gender pay gap closes. Median income has climbed to about $74,000, up about $13,000 from 2013 after inflation adjustment. The 2022 survey suggests that the persistent pay gap for women journalists observed between 1971 and 2013 has almost closed, with women earning about $400 less per year on average than their male colleagues.
Most say they are Independents or Democrats. In 2022, slightly more than 36% of U.S. journalists say they identify with the Democrat Party, up about eight percentage points from 2013. The number of those who identified with the Republican party decreased about six percentage points to 3.4% during the same period. The number of journalists identifying as Independents increased by about two percentage points to 52% in 2022.
Perceived job satisfaction increases. Job satisfaction increased from 23% of journalists who said they were "very satisfied" with their job in 2013, to 29% who said so in 2022. This reverses the steep decline in job satisfaction observed between 2002 (33%) and 2013 (23%).
Perceived job autonomy also increases slightly. The survey findings between 1971 and 2013 documented a continuing erosion of perceived professional autonomy in the nation's newsrooms. This trend was halted in 2022 with 35% of journalists who said that they had "almost complete freedom" in selecting their stories. This represents a two percentage point increase compared with 2013.
Government "watchdog" role increases. When asked to identify priorities for news media, more than eight in 10 journalists (85%) said investigating government claims is extremely important. That percentage is up seven points from 2013 (78%).
Fewer journalists value "analyzing complex problems." A majority of journalists (57%) also said that "analyzing complex problems" in society is extremely important. However, that percentage is down almost 12 percentage points from 2013.
"Getting information out quickly" also drops. In 1992, almost 69% of U.S. journalists said it was extremely important "to get out information to the public quickly." Three decades later, only 44% thought this role to be extremely important, possibly because of the competition of online news and social media in the 21st Century.
More negative perceived impact of social media on journalism. Less than one-third of U.S. journalists (28%) thought in 2022 that social media had a positive impact on the profession, which represents a significant drop from the 70% saying that in 2013. This drop is matched by an equally dramatic increase in those who believe social media have a negative impact on the profession (from 19% in 2013 to almost 60% in 2022).
Perceived newsroom diversity. When asked in which areas journalists thought their news organizations most needed to hire different types of reporters to increase the diversity of their reporting staffs, the largest group (26.5%) thinks that more journalists of color need to be hired to increase racial and ethnic diversity in their newsrooms. A significant number also thinks that more diversity is needed in terms of political (22%) and sexual orientation (13%).
Threats against journalists. About six in 10 journalists (61%) report they had received some sort of threat while on the job, ranging from verbal abuse (54% online, 38% offline), insults (49% online, 26% offline), intimidation (36% online, 29% offline) to physical abuse (10%). Women journalists were 7-to-14 times more likely to have experienced sexism, either online (35% vs. 5% men) or in-person (31% vs. 2% men). They were also much more likely to have encountered threats of sexual violence, both online (13% vs. 1% men) or in-person (5% vs. 1% men). Minority journalists were found to be about six times more likely to have experienced racism than white journalists online (37% vs. 7% white) and in-person (21% vs. 3% white).
The survey continues the series of major national studies of U.S. journalists begun in 1971 by sociologist John Johnstone and continued in 1982, 1992, 2002 and 2013 by Weaver, Wilhoit and their colleagues at Indiana University. Few studies of an occupation as important as journalism can claim a half-century's analytical perspective on the work, professional attitudes and ethics from large samples of the people working in it.
For more information about the study, visit www.theamericanjournalist.org or contact Willnat at lwillnat@syr.edu.
Class Notes: April 2022
80s
J. Daniel Pluff '82 joined WCNY as the host of "On the Money."
---
90s
Anthony Calhoun '96 was inducted to the Clayton Family Circle Wall of Fame.
---
00s
Amanda Raus '04 joined WTNH-TV in New Haven as weekend news anchor.
Taj Rani '09 is a co-host on "Amanda Seales' Smart Funny & Black Radio" on Kevin Hart's Laugh Out Loud Sirius XM radio channel.
---
10s
Tommy Farrell G'18 was hired as the head football coach at Manchester Township High School in New Jersey.
Meghan Mistry '17 joined "This Week with George Stephanopoulos" as producer.
---
20s
Scarlett Lisjack G'21 joined KOB 4 in Albuquerque as the Farmington bureau reporter.
Media Hits: April 2022
Every month, media outlets around the world consult with the experts at the Newhouse School for context on what's happening in communications and why. Here are some of this month's stories:
Media hits
"[Students] want to do something that's more meaningful, tighter to a community, standing for something bigger, [rather] than 'Oh, yeah, our marketing is that we help poor kids, but that's just a marketing spin.' Instead, it's built in."

Sean Branagan
---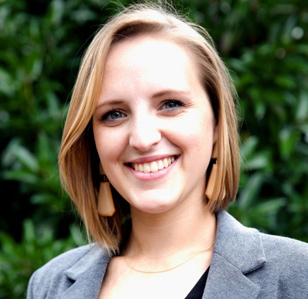 Associate Professor
COMMUNICATIONS
Media hits
"What we have done is put even more power into fewer hands."

Kyla Garrett-Wagner
---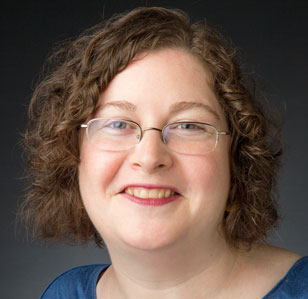 Media hits
---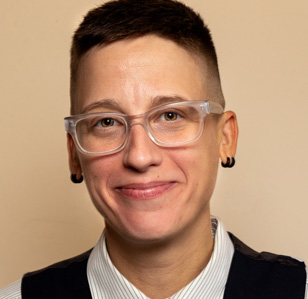 Associate Professor
COMMUNICATIONS
Media hits
"No one person should have this kind of power."

Jennifer Grygiel
---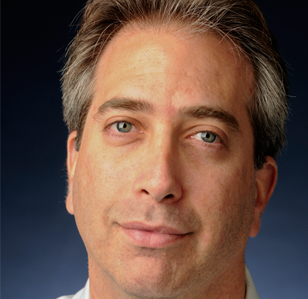 Media hits
"It's really the heart of defamation case. This is vindication for being accused of something that he claims he didn't do."

Roy Gutterman
---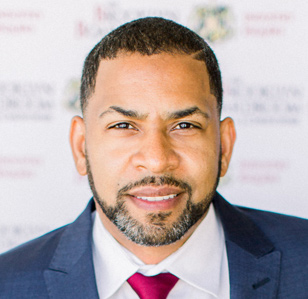 Media hits
"It feels like this is Netflix's 'come-to-Jesus' moment. They were able to be headstrong and play the role as a disruptor for a long time. But now the honeymoon is over and they have to face the reality of business."

J. Christopher Hamilton
---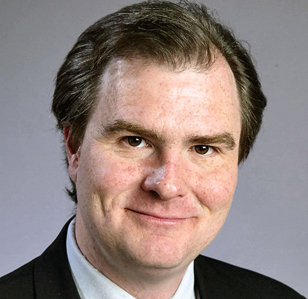 Media hits
"We have an illusion of knowing celebrities intimately, but that's just what it is: an illusion."

Robert Thompson
---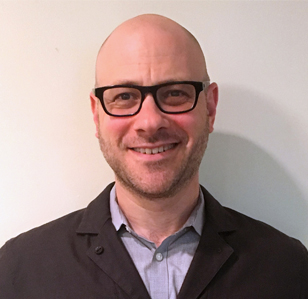 Media hits
---
Winners announced in the 2022 Alexia Grant competition at the Newhouse School
The Newhouse School today announced the winners in The Alexia 2022 grant competition, which supports professional and student photographers whose work inspires change and world understanding. This year's contest, sponsored by Sony, drew over 250 project proposals from more than 50 nations.
Professional Grant
Istanbul-based photographer Danielle Villasana is the recipient of the $20,000 professional grant for her project "Abre Camino." The work explores the challenges faced by transgender women in Latin America.
"I'm incredibly thankful and humbled to receive The Alexia [grant] and am honored to not only follow in the footsteps of incredible storytellers who came before me but also to carry on Alexia Tsairis' legacy," Villasana says. "I dedicate this recognition to the many women who've graciously shared their stories with me for the past decade in my project documenting the life-threatening challenges they face as a result of transphobia throughout the Americas."  
Runner-up
Newhouse graduate student James Year was named runner-up for his project "The Moment," which explores the state of the long-haul trucking industry. "The loss of this profession to converging technologies in AI and robotics is an ominous prelude to a future that will not create equitable new roles for the populations they will displace throughout America, especially regarding women, people of color and working class Americans," Year says.
Awards of Excellence
Student Grant
Newhouse graduate student Caitlin Eddolls is the recipient of the student grant for her project "Eight Hundred." Her work will focus on the rare genetic disorder fibrodysplasia ossificans progressiva (FOP) using audio interviews, a photo essay and a book of portraits as well as motion portraits of people living with FOP.
"Having received this grant, I am left with a huge sense of responsibility not only to the people impacted by FOP (the focus of my project) but [also] to the people and values at the center of this [organization] that have chosen to support this project," Eddolls says.
Eddolls will receive tuition for three courses, plus a $1000 cash grant and a Sony A7III camera and lens. During her Alexia term, she also will serve as a paid research assistant to The Alexia chair.
Runner-up
Jordi Jon Pardo of Universitat Ramon Llull in Spain was named runner-up for his project "Eroding Franco," which compares the suppression of scientific archives during the regime of Spanish prime minister Francisco Franco with the current desertification state of Spain.
"Thirty-six years of dictatorship legitimized a culture of destruction and abandonment of the territory in favor of economic growth," Pardo says. "Today we know that 80% of Spain will become a desert by the end of the 21st century."
Awards of Excellence
The grant competition took place April 1 -2 at the Newhouse School. Judges for the student grant were Whitney C. Johnson, vice president for visuals and immersive experiences at National Geographic; Sandra Stevenson, associate director of photography at CNN; and Todd Heisler, Pulitzer Prize-winning New York Times photographer. David Sutherland, founding Alexia Tsairis Chair for Documentary Photography, moderated the panel. The professional panel was judged by Stevenson, Heisler and Jehan Jillani, visuals editor at The Atlantic. Johnson moderated the panel.
Bruce Strong, associate professor of visual communications who serves as the Alexia Chair and director of the program, says this year's process was a success.
"I am deeply grateful for everyone who helped make this year's in-person judging such a success: Adriana and Graham Letorney from Visura.co and Whitney C. Johnson from National Geographic; jury members Sandra Stevenson, Todd Heisler and Jehan Jillani; Claudia Strong, Rachel Cooper, Donna McLellan, Zach Krahmer and the staff and faculty at Newhouse; Samantha Corn and Joseph Stamper at Sony; and Peter and Aphrodite Tsairis (and their children and families), whose passion for The Alexia, our industry and the power of visual storytelling honors the depth of love they had for their daughter, Alexia. I'd also like to thank all the visual storytellers who chose to participate in The Alexia's grant process this year and who are using their visual voice to tell stories of significance in the pursuit of making our world a better place."
About The Alexia
The Alexia, now part of the Newhouse School, began as the Alexia Foundation, created with the mission to promote the power of photojournalism and to support photographers as agents for change. It was established in 1991 by Peter and Aphrodite Tsairis in memory of their daughter, who was a photography student at Newhouse when she was killed in the bombing of Pan Am 103 in 1988. Since its founding, The Alexia has awarded more than $1.7 million in grants, scholarships and special projects while encouraging a diversity of creators, issues and approaches. For more information, visit newhouse.syr.edu/alexia.
Newhouse student wins first place in Hearst Personality/Profile writing competition
Newspaper and online journalism senior Abigail Weiss took first place in the Hearst Journalism Awards Program Personality/Profile Writing competition.
Weiss won for her article, "THE ONE: Joe Biden's 1st wife Neilia Biden shaped his life, career while at Syracuse," published in The Daily Orange. Weiss did the article at the urging of her editor at The Daily Orange.
"I saw this as an opportunity to not only write the untold story of an exceptional SU alumna but to learn how she shaped our current president and connected with people in Syracuse. While it's been 50 years, I don't think Biden would be who he is without Neilia. I wanted to give her some recognition for that."
Weiss says she's in the job-hunting stage right now, but would like to go into climate journalism or become an audience producer in the future.
Weiss will receive a $3,000 scholarship for the first place win, and qualifies for the National Writing Championship in May.
Congratulations, Abby!
Dear prospective international students
First of all, congratulations! Congratulations in advance for being a part of the Newhouse and Syracuse University community!
This is a letter for you from me being an international student nearly a year in Syracuse. Even though I'm coming to an end to my time at Syracuse, I still have one more semester to complete in Washington D.C.
I'm not sure if you have completed your bachelor's in your home country, in the U.S. or in any other country. In my case, I came here after working for four years and did my undergraduate in the country where I'm from. Regardless of our background and situation, here are some lessons I have learned that I will share with you:
Make the whole experience worth it
Moving to a different country and perhaps sacrificing some things and investing thousands of dollars are not easy decisions. I totally understand.
Make it worth it. Attend the classes, engage in class, ask questions, use professors' office hours, build relationships with your classmates and be yourself. Also, some days you may not feel good and wouldn't feel like coming to class. It's okay to take a break.
There are always numerous events happening; take advantage of them. Join student organizations, go to those events, hang out with classmates, make new friends and, most importantly, make the best of it and seize the opportunities to the fullest. What can I say? Take advantage of the tuition you paid!
Speak up
In my country, I wouldn't dare to speak with my dean of school and share some issues. They wouldn't bother to listen, honestly.
But here, when you're dissatisfied with something especially that has to do with academic quality, speak with your professors directly. Their doors are always open, which I'm thankful for.
If you happen to face problems as an international student, don't hesitate to talk to the dean, academic affairs, Center for International Services, Barnes Center or professors. As they're striving for improvement, they would be happy to talk to you and hear your concerns.
Don't let the fact that you're an international student be the excuse for not speaking up.
Explore the campus and city more
I haven't seen many university campuses before but ours is beautiful and you may agree with me. When you have time, explore the campus and enter every academic building. Take tons of pictures on campus, or with Otto. Study outside, eat outside and play outside.
There are many decent restaurants downtown worth trying. There are Asian restaurants and markets as well. Get to know about the city a bit more in case someone asks about Syracuse.
Don't worry; you will get this degree!
It's an overwhelming experience. Each class, you will be given some amount of readings, assignments, team projects and more. You want to have fun but, at the same time, you don't want to fail. Being an international student makes it even harder. Reading takes a lot of time for me.
As long as you manage your time well, make an effort and be engaged, you can still party hard and study hard and get your degree.
Overall, make this period of time meaningful and worthwhile. Sometimes I forget I'm an international student here because everyone is treated equally and respectfully. Good luck, make it happen, get that degree and go make a difference.