Media Hits: July 2021
Every month, media outlets around the world consult with the experts at the Newhouse School for context on what's happening in communications and why. Here are some of this month's stories: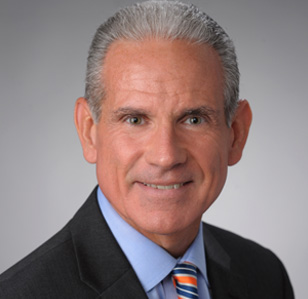 NEW YORK TIMES: "The chief executive of Teneo, an influential advisory firm, steps down"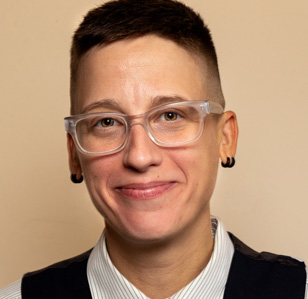 Assistant Professor
COMMUNICATIONS
NEW HUMANIST: "The rise of the truth industry"
SAN FRANCISCO CHRONICLE: "Can Trump prevail in his lawsuits against Twitter, Facebook? The odds are not in his favor"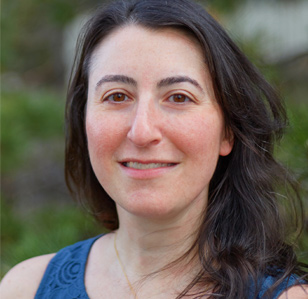 NO FILM SCHOOL: "Master the Art of the Impossible with Advice from VFX Expert Shaina Holmes"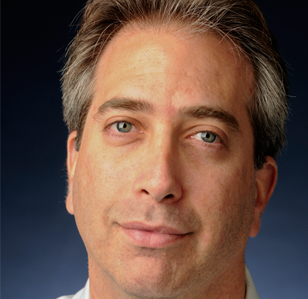 WASHINGTON POST: "Trump allies ask judge to dismiss lawsuits over false claims that Dominion voting machines were rigged"
AXIOS: "Experts say Trump's social media lawsuits are likely doomed"
SYRACUSE.COM: "Supreme Court boosts more than just a cheerleader's free speech" (author)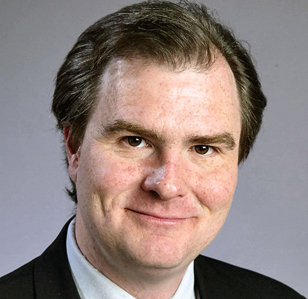 FORBES: "The Search For A New 'Jeopardy!' Host Has Gone On Long Enough"
Aileen Gallagher authors chapter for book on twentieth century magazines
Aileen Gallagher, associate professor of magazine, news and digital journalism, authored a chapter in "Curating Culture: How Twentieth-Century Magazines Influenced America," published July 13 by Rowman & Littlefield
Class Notes: July 2021
90s
Tanya Giles '93 was named chief programming officer for streaming at ViacomCBS.
Nick Petruncio '99 was named insurance authority editor at Law 360 in New York City.
---
00s
Matt Allyn '07, features director at Runner's World, was part of a team that won a Pulitzer Prize and National Magazine Award for the feature story, "Twelve Minutes and a Life."
---
10s
Caitlin (Guthoff) Keffer '10 joined L'Oréal as the director of retail media for the Luxe Division.
Noellia de la Cruz '11 was promoted to vice president, communications for direct-to-consumer (HBO Max) at WarnerMedia.
Julie Kosin '14 was named senior TV editor , Vulture at New York Magazine.
Lara Sorokanich '15 was named as staff editor for The New York Times for Kids.
Taylyn Washington-Harmon '16 was named health editor at Men's Health magazine.
Luttrell publishes research paper on social and digital media practice in public relations education
Regina Luttrell, associate dean of research and creative activity and associate professor of public relations, co-authored the paper "Connecting Pedagogy to Industry: Social and Digital Media Practice as Research in Public Relations Education"which was published in the Teaching Journalism and Mass Communication journal. The article was co-authored with Christopher J. McCollough of Jacksonville State University and Adrienne A. Wallace of Grand Valley State University.
Abstract

This paper discusses a qualitative content analysis of course descriptions in an exploratory effort to identify the focus and emphasis of public relations curricular offerings in emerging technologies and their strategic application. Findings show an emphasis on an integration of disciplines and technology, an emphasis on content production and strategic application of social and digital media, and applied learning approaches designed to promote professional development among students. Findings also show a limited discussion of models of best practice, absence of theory as it relates to practice, shortage of appropriate methodology in analyzing big data, and a limited discussion of branding and influencers as emerging strategic resources and topics of discussion. The paper also identified future directions for expanded analysis to better understand the relationship between social and digital media courses and if they serve to appropriately train future industry professionals.
The Advertising Portfolio Review attracted top ad agencies from around the country. Then, the internships and jobs poured in.
Creative recruiters and creative directors from 37 ad agencies across the country met with Newhouse creative advertising senior students during the 2021 Syracuse University Newhouse Virtual Advertising Portfolio Review. Organized by professors Mel White and Kevin O'Neill, the event resulted in many students receiving internship and job offers.
Bruce Jacobson, creative director at VMLY&R, said the Newhouse students raise the bar each year with the level of their work and it can be hard to remember that they are still just students.
"The polish of both the concept and execution are so impressive," Jacobson says. "It's clear they're also taught to think platform-first, which is the way it's done in the real world. I'm happy I'm not 22 again, coming out of school and going up against them."
Wieden+Kennedy, one of the top ad agencies in the world, offered Sam Luo '21 a junior art director position in their Shanghai office. The renowned agency is best known for its award-winning and innovative Nike campaigns. Creative recruiter Mary Lamphier, who attended the portfolio review, helped Luo figure out that the agency was a good fit.
"I feel so grateful to start my career with an agency as legendary as Wieden+Kennedy," Luo says. "Mary and I talked about what it's like being an Asian in the ad world, and she broadened my mind with how the agency creates its culture and relevance in the current climate. She gave me constructive feedback on my work and told me that I would be an excellent fit at Wieden+Kennedy Shanghai."
Isabella Leon '21 accepted a junior copywriter position at one of the most awarded ad agencies in the world, McCann in NYC.
"The portfolio review is your key to success post-grad," Leon says. "It makes sure the right eyes see your work without the added work of convincing 40 recruiters to meet with you on your own. Preparing my portfolio, practicing my pitch and getting to know the amazing recruiters at the review was how I met my perfect agency and it's how I got my job at McCann."
Some impressive ad agencies hired Newhouse creatives in teams this year. 72andSunny's NYC office offered art director Sierra Outcalt '21 and copywriter Clare Coey '21 a creative team residency. Copywriter Chloe Martin '21 and art director Katie Volkomer '22 accepted a team internship at McCann in NYC, which turned into a full-time position for Martin in July. In addition, art director Rachel Hayashi '21 and copywriter Jessica Mastorides '21 received a team internship offer from Saatchi & Saatchi.
Coey says being able to share her work and get feedback from knowledgeable professionals at the portfolio review was a valuable experience.
"Sierra and I got to meet two creatives from 72andSunny during the review," Coey says. "They mentioned their residency program and forwarded our work and information along to the agency. Without the review or those two creatives, we wouldn't have gotten the job we're enjoying so much today."
Copywriter Selin Akyurek '20 accepted an internship with McKinney, her dream agency. Berlin Cameron in NYC offered Ben Lin '21 an art director internship, and Alyssa Loffredo '21 and Zan Buoy '20 received copywriter internships from Doner in Detroit.
"I had two interviews with McKinney before the review and they were my top choice," Akyurek says. "After talking with them at the review, I kept my fingers crossed and about a week later, I got the call."
After the review, student portfolio links were sent to ad agencies unable to attend, generating even more internship offers. Amelia Lytle '21 received an art director internship from Anomaly in NYC, and McGarryBowen's Chicago office hired Alye Chaisson '21 as a copywriter intern. Joe DeBlasio '21 received an art director internship from P.volve's in-house ad agency. Cerinn Park '20 received an art director internship from EP+Co. in New York. After the review, many students continued to interview with and receive offers from agencies that attended the event.
McKinney's recruiting sourcing specialist Melissa Shaheen says she was blown away by the work Newhouse students created.
"The portfolio review revealed students who are passionate, talented, well-prepared and ready to jump into the real world of advertising," Shaheen says. "These are the kind of students who will make an impact on the world."
Matthew Low '15, associate creative director at BBDO New York, is proud of how the department has evolved since he graduated. He says the focus on big ideas and craft helps make it one of the best advertising programs in the country.
"I was blown away by how impressive some of the student portfolios were," Low says. "In addition to creating great work, everyone was able to present over Zoom in a super clear and articulate way."
White says it was wonderful to hear praise for Newhouse's creative advertising students from such notable agencies.
"Our many creatives and creative teams who are female and people of color hired at top ad agencies will help bring more diversity to ad agency creative departments," she says. "And with this incredible start in the industry, down the road, they could make the creative leadership more diverse, too. A big need in the industry."
White started the Annual Portfolio Review in 2017 at SU's Fisher Center in NYC and it has become a fixture for graduating students at Newhouse. The in-person event is often limited to NYC agencies, but this year's and last year's all-virtual event allowed ad agencies from many cities all over the country to attend.
Some of the other agencies represented by advertising professionals at this year's portfolio review included BBDO, Big Spaceship, The Community, DAVID, Digitas, Droga5, Grey, Highdive, Laundry Service, Leo Burnett, Mekanism, Mother, MullenLowe, TBWA\Chiat\Day, Venables Bell and Partners, and VMLY&R.
O'Neill appreciates the time and energy the agencies put into their involvement with the event.
"Their presence proved what we continually preach to our students—that the advertising business is filled with generous and welcoming people," he says. "The experience they provided for our students during the review is an important part of their education."
Over the last few semesters, White and O'Neill taught these creative advertising students how to create compelling and innovative ad campaigns with big ideas across many mediums in their Portfolio I, II and III courses. The most breakthrough campaigns made it onto their portfolio websites for the review.
Derek Rosen ​​'21, copywriter, appreciates the hard work that went into organizing the portfolio review and says he would not have been able to make the same connections without it.
"The fact that they put in all the effort to schedule something like this is fantastic," Rosen says. "It's not easy to get these agencies on the phone. The fact I sat down with them one-on-one on Zoom was an amazing opportunity."
The student team that helped White and O'Neill organize the portfolio review was made up of Megan Hu G'21 and juniors Allison Scherger, Lynn Seah and Ashley Wachtfogel. The support team began meeting in early January before classes began and had a goal to make the online experience as close to the in-person NYC experience as possible. After researching different platforms, Zoom's capability to pre-assign breakout rooms for the ad agencies while also allowing students to choose breakout rooms to join gave the students and student teams one-on-one time with the agency representatives and nearly replicated the in-person experience.
Next year, White says they are hoping to make the portfolio review both in-person and online. This will give the best of both worlds of meeting in-person as well as meeting with more ad agencies across the country.
Newhouse advertising senior starts a roundtable discussion for international students
After attending a #StopAsianHate protest during her semester at Newhouse NYC, Aorui Pi '21 was inspired to give other students a space in which to speak.
Although anti-Asian hate crimes have gained attention in the media recently, Aorui Pi '21 says they are nothing new. She remembers a racially targeted incident at Columbia University in 2017, Pi's freshman year at Syracuse, in which name tags—predominantly those with East Asian names—were torn off dorm room doors. When Pi, a recent graduate of Newhouse's advertising program, participated in Newhouse NYC during her last semester as an undergraduate, she was worried.
"I was so afraid to go out because even though I covered my face with a mask and a hat, I still look[ed] so Asian," she says.
During the Black Lives Matter protests in Syracuse in the spring of 2020, Pi wanted to protest, but her parents discouraged her.
"I grew up in China, and I was always told to stay quiet. [Girls, especially, couldn't] make a scene or draw attention to themselves," Pi says. But after the slaying of eight Asian women at a spa in Atlanta last March, which sparked a new wave of protests, Pi decided she couldn't just watch anymore.
"I decided to get involved because, as an Asian student, I want[ed] to do something for the community."
Initially, Pi was fearful of being attacked during the protest in New York, which she went to alone, but says she found it an emotional, educational and peaceful experience.
"I saw many families that brought children with their handmade protest signs," she says. "I shadowed an Asian family while waiting for people to gather up. The mother was educating her children about why they should be there to support people. It was eye-opening."
Five hundred participants were expected at the protest, but the number ended up being closer to 2,000, Pi says.
"It [was] overwhelmingly shocking to see [so] many families [teaching] children about the problem, because my parents wouldn't talk about it."
Pi says this contrast helped her realize that silence keeps societal problems in place by making them seem less important. Inspired by the healing she felt after attending the protests, Pi launched WeRound, a monthly roundtable discussion hosted by WeMedia Lab, a media organization run by international students at Syracuse University. WeRound allowed members to talk about their experiences, and vent.
"Sometimes it feels like a group therapy. Sometimes it brings relief and understanding among peers," Pi says.
Now that she has graduated, Pi hopes that current members will continue the roundtable. As for her own plans, Pi says she'd like to start a podcast to teach people about the origin and history of common Asian practices in hopes of creating an appreciation of her culture.
"Your culture [and] community [are] marvelous, and you should be proud of it," says Pi. "When you get involved in the community, you will be surrounded by like-minded people."
Syracuse University wins in Associated Collegiate Press Clips & Clicks contest
Syracuse University students took first place in six categories in the Associated Collegiate Press Spring '21 Clips & Clicks contest, announced Tuesday. These wins gave SU the Sweepstakes win for the 20-21 academic year with 158 total points. SU's closest competitor, Indiana University, came in second with 138 points.
Sweepstakes totals are given based on wins weighted by placement, and includes wins from both the fall and spring competitions. This is the first year of the Clips & Clicks competition, which encompasses work produced for print and digital publications.
Congratulations, winners!
Broadcast: News Story
First Place
"Facing Racism Early"
Caleb Britt
The NewsHouse
Second Place
"A Key Green Light for Syracuse's Community Grid"
Ghael Fobes
NCC News
Fourth Place
"Restaurants Struggle to Find Employees"
Ricky Sayer
NCC News
---
Broadcast: Feature Story
First Place
"NJ nurse Julia Grygon simultaneously manages dance studio during COVID"
Morgan Tucker
The NewsHouse
---
Broadcast: Sports Story
Second Place
"The Creator's Game"
Justin Glowacki, Adam Klepp, Jacob Konwiser, Julie Skeval
The NewsHouse
---
Design: Magazine Page/Spread
First Place
"Study Buddy"
Lilly Chidlaw-Mayen, Jordan Schechter
Jerk
---
Photojournalism: Feature Photo
Second Place
"Stepping Up for Justice"
Renée Deemer
The NewsHouse
Fourth Place
"Fighting Food Insecurity"
Zachary J. Krahmer
The NewsHouse
Fifth Place
"Strength of Family"
Priscilla Kang
The NewsHouse
---
Writing: News Story
First Place
"Our Poisoned Kids"
Sydney Gold
The NewsHouse
Honorable mention
"Study Buddy"
Eden Stratton
Jerk
---
Writing: Feature Story
Second Place
"Having alopecia offers new perspective on life"
Jenna Wirth
The NewsHouse
---
Writing: Opinion
First Place
"ISO Community"
Joey Pagano
The NewsHouse
Pike and Kinsey co-author paper on diplomatic identity and communication
Steven Pike, assistant professor of public relations, and Dennis Kinsey, professor of public relations and director of public diplomacy and global communications, published the paper "Diplomatic identity and communication: using Q methodology to assess subjective perceptions of diplomatic practitioners." The paper was published in the journal Place Branding and Public Diplomacy.
Abstract
This paper initiates exploration of how self-perceptions of role and identity held by public diplomats may impact the practice of public diplomacy. It validates Q Methodology, a scientific method for the study of subjective perception, as a means of identifying, categorizing, and analyzing self-perceptions. Researchers surveyed American public diplomats regarding attributes that they ascribe to the role of diplomatic communicator, successfully identified and categorized such attributes, identified clusters of difference within the subject group, and correlated those differences to demographic factors. This paper focused on the results of one survey group. Future cross-sectional and longitudinal research will compare these perceptions to those of other groups, including across cultural and national boundaries.
New digital media entrepreneurship program will support Syracuse-based Black entrepreneurs
A pilot digital media entrepreneurship program launching this month will support Black entrepreneurs based in Syracuse. 
The program, Black Media Mogul Maker, seeks to identify and fortify a new class of media entrepreneurs and owners of entertainment, marketing, news and other media businesses in the city of Syracuse. Applications will be accepted online beginning July 21. For more information, visit www.cohi-inc.org/bmmm.
The program is co-sponsored by the Center for Digital Media Entrepreneurship at Syracuse University's S.I. Newhouse School of Public Communications and Center of Hope International Inc., a local nonprofit. Daniela Molta, assistant professor of advertising at the Newhouse School, will serve as program director.
"Our goal is to provide a roadmap, skills and community to foster Black media ownership in Syracuse, in effect bridging the digital divide, creating generational wealth and diversifying the stories that shape culture," she says.
"It's well documented that Syracuse struggles with one of the highest poverty rates in the country," says Bishop Dewberry, president of Center for Hope International. "We believe digital media entrepreneurship to be one of the most accessible types of business ownership—at its simplest, media owners can create wealth with a phone, internet connection and social media presence."
Black Media Mogul Maker will comprise a 10-week training program for up to 25 Syracuse-based Black founders and creators, plus mentorship, resource sharing and community building. The program will run Sept. 15 – Nov. 13 at at New Life Temple of Praise, 5013 South Salina Street, Syracuse.
"Newhouse School faculty and staff are dedicated to elevating opportunity for diverse communicators," says Newhouse dean Mark J. Lodato. "This program has the added benefit of helping those in our own community, strengthening our commitment to social embeddedness in and around Central New York."
A virtual information session, where prospective participants can learn more about the program and how to apply, will be held July 21 at 6 p.m. Newhouse alumna Kelsey Davis '19, G'20 will be the keynote speaker. Davis founded media company CLLCTVE while she was a student and operated the company in the city of Syracuse. For more information about the session and to register, visit www.cohi-inc.org/bmmm.
"Over the last 100 years, some of the greatest innovations and media empires have been created by underappreciated entrepreneurs who saw what others didn't see," says Sean Branagan, director of the Newhouse Center for Digital Media Entrepreneurship. "Syracuse actually has some history here, and we want to help make that happen again."
The Clio is one of the hardest awards to win. Newhouse creative advertising students just won five.
Newhouse creative advertising students took home five Clio Awards this year, the most in school history. Their wins make Newhouse among the top five most awarded schools in the world at this year's competition.
Sam Luo '21 won a Bronze Clio Award and three Clio shortlists, one of which he shares with Olivia Gormley '20. Senior Maia Baptista and Joe Cutuli '20 also won a Clio shortlist. The award-winning work was created while the four were students in portfolio courses taught by advertising professors Mel White and Kevin O'Neill.
"It's always impressive to see the talent coming out of Syracuse," says Kevin Goff '05, creative director at FCB New York and a Newhouse alumnus. "It's even better when that talent is recognized by award shows like the Clios. Huge congratulations to all the students and their professors, Mel White and Kevin O'Neill. I'm looking forward to seeing what they all do next."
An esteemed international awards competition, the Clio Awards celebrate bold work, honor excellence in advertising, inspire a competitive marketplace and foster meaningful connections within the creative community. This year's competition was held in April.
White says Luo, Gormley, Baptista and Cutuli created top-level campaigns and their recognition at the Clios was very exciting.
"A Clio is one of the hardest awards to win, both as a student and as a creative in the industry," White says. "I am so proud of these four students for creating the kind of outstanding work that a competitive and international award show like the Clios would reward."
O'Neill says the competition prepares students for the professional advertising world.
"Competing in the Clios is a kind of boot camp for the business our students are about to enter," he says. "It alerts and acclimates them to the deeply competitive nature of the advertising trade."
Luo, art director, won Bronze in the Student Print category for his McDonald's campaign "McDelivery." The ads, which Luo created last August, feature 3-D renderings of the fast food chain's golden arches reaching through city windows to represent its delivery service. The campaign started winning awards last September.
Luo says he is excited to have his own Clio award to display once it arrives, noting how tough winning the competition is for both students and professional ad agencies.
"Even big agencies, depending on the office, can find it very hard to win a Clio," Luo says. "The fact that I'm going to have one in my room is mind-boggling. It's a very big deal in the ad industry."
Luo won a Shortlist Clio award in the Student Print category for his Jeep campaign, "Go Wild." In the campaign, he uses extreme closeups of zebra stripes, giraffe spots and crocodile scales to mimic different landscapes for the Jeeps to drive through.
"Jeeps are a very adaptable type of car," Luo says. "I was thinking about it zigzagging through animal prints that could become wild landscapes. And then the concept was born."
His Hermès campaign, "The Silk Definition," won a Shortlist Clio in the Student Fashion and Beauty category. The campaign uses scarves to create natural landscapes. Luo photoshopped a boat onto a scarf that looks like a stormy sea, a snowboarder onto a scarf that looks like snowy mountains and a mountain night scene around a scarf that looks like the Northern Lights.
Luo and Gormley, copywriter, won a Clio Shortlist award in the Student Digital/Mobile category for their digital campaign "Greenscreen" for Connect4Climate. The team created the concept of an Amazon search filter that prioritizes eco-friendly products over disposable or single-use items in the search results when activated.
Luo says the guidance of his professors was invaluable.
"Professors White and O'Neill have a very astute sense of what works and what does not, and you have to believe them. You have to trust them," he says.
Luo was a student for three semesters in courses taught by White, a former art director. She helped him see the nuances of the craft, of making the design as compelling as the idea, he says.
"She guides students through all the campaigns and works very hard helping us make each one as strong as [it] can be."
Baptista, art director, and Cutuli, copywriter, won a Clio Shortlist in the Student Innovation category for "CashCan." The two created the concept after they learned that 88% of public trash cans in the U.S. do not have a recycling bin nearby, leading to many recyclable goods being thrown out. Baptista and Cutuli saw an opportunity for global companies like Coca-Cola to step in and do something to help get their products recycled more often and to make a long-term positive impact on the environment.
Their purpose-driven idea starts with consumers using Apple Pay to purchase Coca-Cola brand products, then using CashCan recycling bins—which would be placed next to almost every public trash can—to recycle those products. The bin scans barcodes and money is instantly transferred into the user's bank accounts via Apple Pay and Near-Field Communication contactless payment technology.
"We had a feeling people would jump at the chance to make money while they recycled," Cutuli says. "Maia's brilliant design and videography along with my copy helped our idea of CashCan become clear in the case study video."
He says winning a Clio Shortlist is one of the highest honors he has received.
"I was absolutely ecstatic," Cutuli says. "Hours of concepting and endless revisions, on both my side and Maia's side, led to this award. This is what it feels like for all that hard work to pay off."
Cutuli's time at Newhouse was a valuable experience for him as a copywriter, he says, and Professors White and O'Neill pushed him to continuously create great work.
"I learned the ins and outs of the entire advertising industry in my three-and-a-half years at Newhouse. It was the best investment I have ever made."
He says O'Neill, a professor he had for three continuous semesters and a copywriter himself, held him to a high standard and helped make his work stronger.
"He gave me the feedback necessary for me to understand what good copy was," Cutuli says. "Although copywriting is subjective, there is a certain standard that is well received in the advertising business, and all my professors knew every aspect of it."